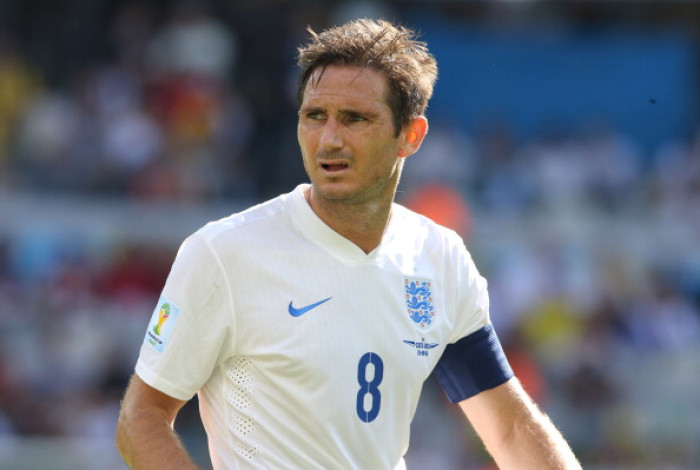 Frank Lampard will train with his Manchester City teammates for the first time this morning as the Chelsea legend looks forward to prolonging his Premier League career.
Lampard has joined the reigning champions on a six-month loan after signing for City's Major League Soccer affiliate, New York City.
The Chelsea legend, who will wear the number 18 for City, has made 577 appearances in England's top flight and is second only to Manchester United's Ryan Giggs in the all time list.
The midfielder is now looking forward to the twilight years of his career.
"Joining up with Manchester City is a fantastic opportunity for me to continue to train and play at the top level and make sure I am in top condition for New York City," Lampard told Manchester City's official website.
"It has been an amazing few days for me since the unveiling in Brooklyn and everyone connected with both clubs has been fantastic to me. This is a new chapter of my career and I'm really excited about the experience."
Jose Mourinho chose to not offer the 36-year-old a new contract at Stamford Bridge, bringing to an end Lampard's glittering career at the west London club.
He won three Premier League titles, four FA Cups and the Champions League in 13 years at the Blues and in 2012 became the leading goal scorer in the club's history.
His move to City has raised eyebrows and been criticised by Arsenal manager Arsene Wenger, who suggested the move might be to help keep the club in line with Uefa's Financial Fair Play, under which City must have five homegrown players in a restricted 21-man Champions League squad.
"They bought the New York franchise for $100m in the States to play next season and at moment the players they sign cannot play until next year," Wenger said at a press conference last week.
"They will register in the clubs where they will put them and they can get out on loan. Is it a way to get around (financial) fair play? I don't know."
Lampard's debut for the Blues could be in the Premier League's curtain raiser on Sunday when league winners City take on FA Cup holders Arsenal in the Community Shield at Wembley.