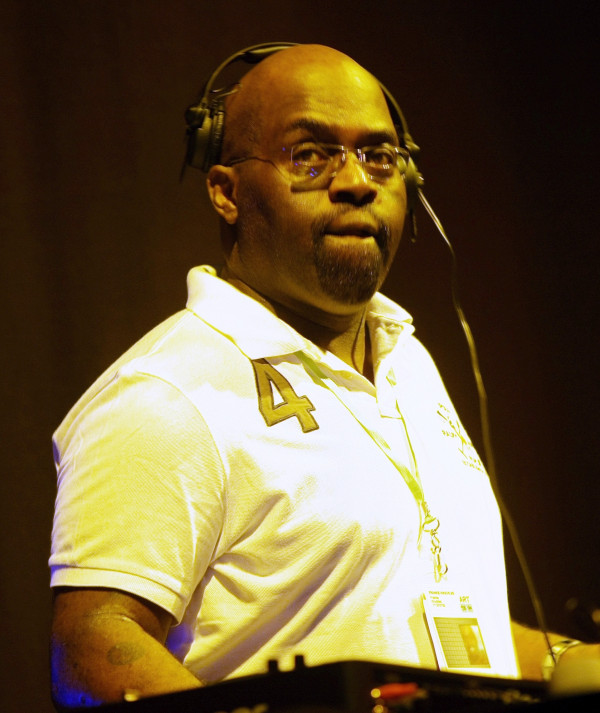 Frankie Knuckles, the dance legend known as the Godfather of House Music, has died aged 59, his business partner confirmed.
Knuckles died "unexpectedly" at his home, according to long-term business partner Frederick Dunson. More details are expected to be released regarding the circumstances of the DJ's death.
Born in the Bronx, New York in 1955, he moved to Chicago in the late 1970s, where he established himself as one of the most influential DJs in the city.
It was during his time playing at the Warehouse and Power Club that Knuckles made his name, pioneering the genre of dance music which would later become known as "house".
As well as producing tracks such as 1987's Your Love and 1991's The Whistle Song, Knuckles remixed songs by some of the biggest names in music, including Michael Jackson, Whitney Houston and Depeche Mode.
He was still performing in his later years, playing a set at London's Ministry of Sound as recently as 29 March.
His influence in the music world was so great that in 2004, he had a street named after him in Chicago - "The Godfather of House Music" Frankie Knuckles Way – on the site of the old Warehouse club.
He was also inducted into the Dance Music Hall of Fame in 2005.
Stars from the world of music have paid tribute to the 59-year-old on social media following the news of his death.
In an interview with Chicago Tribune, Knuckles said: "God has a place on the dancefloor. We wouldn't have all the things we have if it wasn't for God. We wouldn't have the one thing that keeps us sane – music. It's the one thing that calms people down."