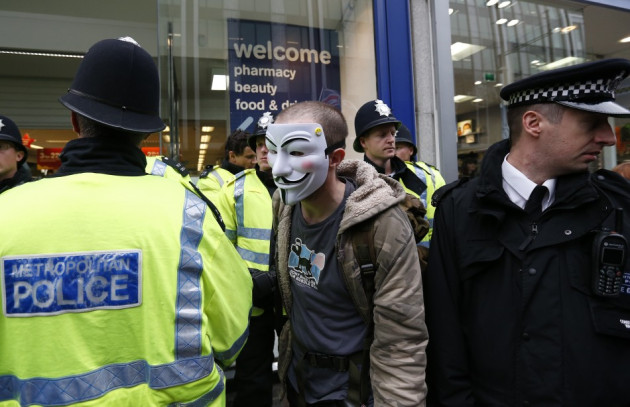 Being rude in public has become a little less dangerous after reforms were introduced to a law in the wake of a string of bizarre arrests that had raised concerns for freedom of speech campaigners.
Peers in the House of Lords have struck the word "insulting" from section five of the Public Order Act.
Section five was heavily criticised for casting too wide a net, which put free expression at risk. It was accused by critics of "having no end."
High-profile cases of controversial arrests made under section five rules include that of student Sam Brown, 21, who jokingly told a police officer that his horse looked "gay".
The case was dropped despite the police insisting that the comment was homophobic and "deemed offensive to people passing by".
Comedians including Rowan Atkinson were among those calling for reform. He said the rule put comedians at risk of arrest for jokes and comments they make on stages up and down the country.
Reform comes under the Protection of Freedom Bill. Liberal Democrat MP Tom Brake said the bill would "make life a little bit easier for everyone".
Under the reform, spoken words that cause harassment, alarm or distress will not constitute an arrestable offence purely for being insulting. The clause was tightened up so that instead only speech that is "abusive" can lead to arrest.
Free speech group Index on Censorship welcomed the reform.
Spokesman Padrig Riedy said: "The word 'insulting' left an incredibly wide scope for abuse and was potentially limiting freedom of speech and also religious freedom, as there were stories of preachers being arrested for expressing sincerely held beliefs.
"There has be a place for rude and insulting language. The Public Order Act should be used when there's a genuine breach of public order and then we can say that the police might need those powers. But when it's used just against language itself, it is a problem."