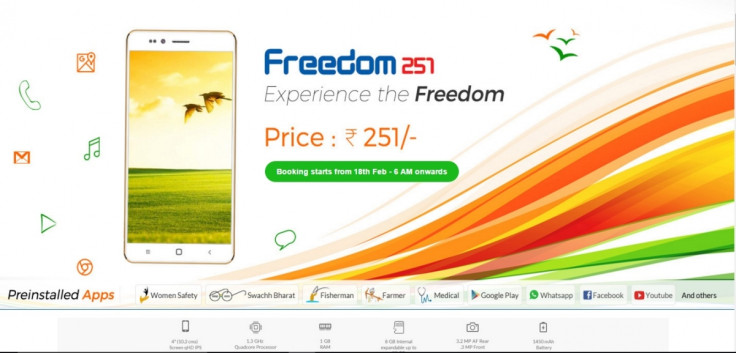 Barriers have been broken, rules shattered and trophies clinched. The world's cheapest phone, in terms of pricing, has been launched in India. Well, let's just calm down for a moment and take a reality check.
As soon as Freedom 251 – tagged as the world's most affordable smartphone, priced at £2.50 (Rs251, $3.8) – was unveiled in the Indian capital at a glitzy event on 17 February, the device ran into multiple controversies. Right from its looks, to sourcing of components and shipments were being debated by tech experts.
But one man seemed a bit nervous and lost at the launch ceremony, Mohit Goel. The director of Ringing Bells and promoter of the device, is a little-known engineering graduate, who hails from an affluent family that runs an agricultural business. Except his Facebook profile which describes him as "CuteMohit", nothing seemed right about this 30-something man and his device.
So who really is Mohit Goel? His family is claimed to have been running an agriculture-related businesses. And every precaution has been taken to keep the name of the "family-run, three-decade-old business a secret".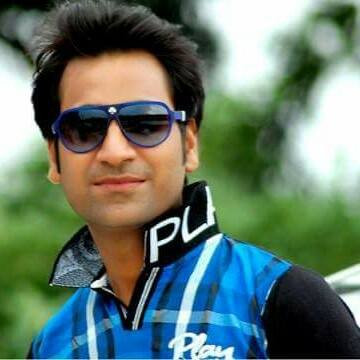 At the launch ceremony, Goel was mostly guided by his wife Dhaarna, who is also the CEO of Ringing Bells. He set up the tech company in September 2015 soon after his graduation, but did not speak much about the firm at the event. He however hinted that Ringing Bells could soon introduce its own SIM cards.
Until recently, Goel is believed to have worked with his father, assisting the latter at a grocery store in the northern state Uttar Pradesh. The idea to launch an affordable smartphone came to Goel while he was munching on midnight street food along with a friend Ashok Chadha, who is now the president of Ringing Bells, according to the news outlet CNN IBN.
Meanwhile, Goel's Linkedin profile appears conspicuous as it does that he has undertaken two graduation courses, but do not mention when he pursued them. The account also states that Goel worked for the Canada-based Shaw Communications firm for more than nine years.
IBTimes UK repeatedly tried to contact Goel, but he remained unavailable for comment. Moreover, according to the Registrar of Companies that tracks all firms, Ringing Bells, has two other directors – Sushma Devi and Rajesh Kumar – besides Goel and the company is based out of Noida in Uttar Pradesh.
The launch of Freedom 251 stoked a media storm due to its pricing, but received scathing reviews from some. Nonetheless, Ringing Bells said that it suspending taking further pre-orders for the phone as its website was brought down with more than 600,000 visitors.