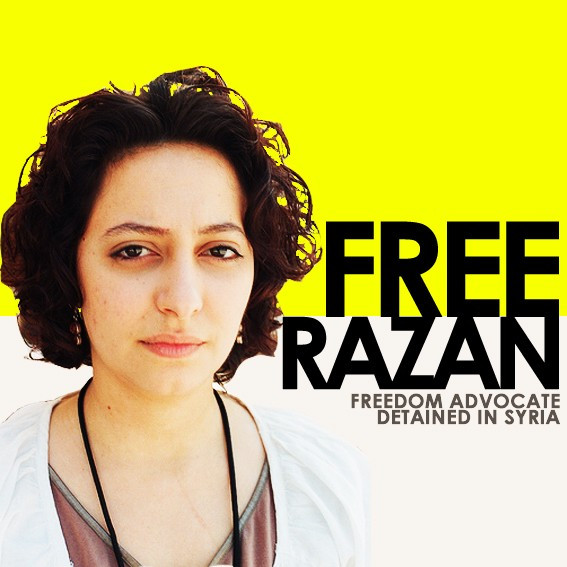 Syrian blogger and human rights activist Razan El Ghazzawi aka Red Razan on Twitter has been arrested again by Syrian authorities along with other 13 activists during a raid on the Syrian Centre for Media and Freedom of Expression.
It is the second time Ghazzawi, an outspoken critic of President Bashar al-Assad's regime, has been detained. In December, she was arrested by Syrian authorities on her way to a conference on media freedom. She faced three charges, all of which could have led to up to 15 years in jail, but was freed.
"We at the Syrian Centre for Legal Studies condemn these arrests and call on Syrian authorities to immediately release them," human rights lawyer Anwar Bunni.
"Syrian forces arrested Razan Ghazzawi @RedRazan, the iconic blogger of Syrian Uprising with 13 others #Syria #FreeRazan," tweeted Mohamed El Gohary, Global Voices Lingua co-ordinator.
#FreeRazan has gone viral on Twitter over the past few hours, calling for an immediate release of the activist.
"A New Chronicle: #Syrian Revolution : #FreeRazan is used once again !!" said blogger Zeinobia.
"#FreeRazan #Syria They arrested my sister AGAIN!! pls any news to share?" wrote Nadine, sister of the blogger.
Among the other people detained were the founder of the Syrian Centre for Media and Freedom of Expression, Mazen Darwish