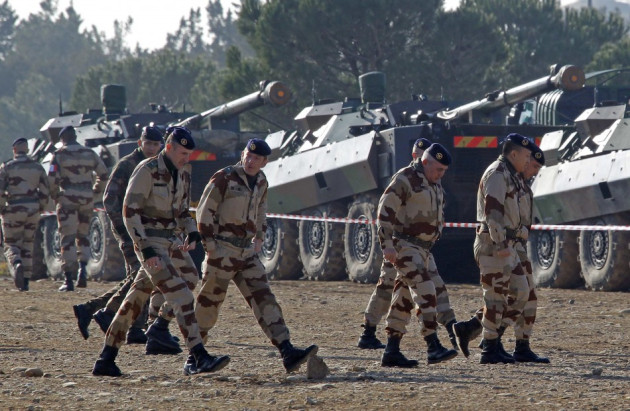 French forces backed by Malian troops have recaptured the Islamist stronghold of Gao, according to French defence ministry officials.
This could be the biggest success for the French troops so far in driving away the al-Qaida-linked militants who had been controlling Northern Mali imposing a strict Sharia law.
The recapture of the most populated town in the Northern region has come after the French forces pressed ahead with their onslaught against the rebels for more than two weeks.
Nearly a dozen Islamist rebels have been killed in the assault which was orchestrated by the French forces with the help of warplanes and helicopters. Dozens of airstrikes pounded the Islamist stronghold town in the last few hours ahead of the recapture. No casualties have been reported from the French side.
The French defence ministry's statement added: "Several elements of terrorists who attacked our forces were destroyed during this operation. These air-land operations were preceded by an important phase of airstrikes on targets around Gao and Timbuktu. Nearly thirty bombs were dropped by hunters on terrorist targets in the two previous nights."
The special forces first seized control of the airport in Gao followed by a key bridge over the River Niger. Sadou Diallo, the town's mayor who was once expelled by the rebels and had fled to the capital Bamako, has also been reinstated. Locals are jubilant over the recapture.
Paris confirmed that troops from Niger and Chad will now enter the strategic town to cement the capture by the French. Reports suggest that the African troops have already started securing the town.
The swiftness of the French military action in the landlocked West African nation has been fruitful so far but, according to analysts, it is not sure what kind of challenges the al-Qaida-linked militants will pose to the French and African forces in the coming days. The French troops appear confident of continuing with their campaign in other major towns in Northern region.
Gao will also be the fourth strategic town after Diabaly, Konna and Douentza to be recaptured by the French during the 16-day operation in Mali. French troops are reportedly poised to recapture the town of Lere.
The forces are also keen on taking control of the major towns of Timbuktu and Kidal which have so far been in the hands of the Islamist rebels.