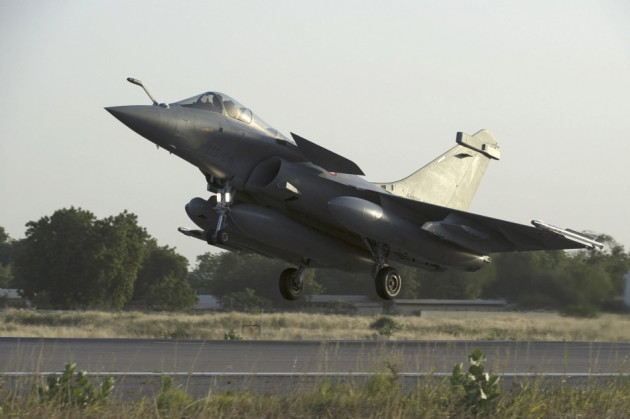 The UN Security Council has strongly backed military intervention by France to drive away Islamist rebels in the troubled landlocked West African nation Mali.
A spokesperson for UN Secretary General Ban Ki-Moon agreed with France's view that its sudden intervention complies with international law, and expressed the hope that French involvement "will help to arrest the latest [rebel] offensive, while efforts continue to fully implement Security Council Resolution 2085 (2012) aimed at the full restoration of Mali's constitutional order and territorial integrity."
France has already deployed hundreds of troops in Mali, and its bombardment of Islamist strongholds such as Gao and Timbuktu has now entered its fourth day. The barrage has forced droves of local civilians to flee their homes, although it is reported that the vast majority have welcomed the French intervention.
Like many other western and African governments, ministers in Paris fear that northern Mali could become a dangerous base for international terrorist attacks if the Islamist rebels, who are linked to al-Qaida, consolidate their hold on the region.
However despite French intervention, the rebels are reportedly putting up stiff resistance in western Mali, and have even advanced in some areas.
The French assault has also raised the ire of Somali-based militant group al Shabaab, which has posted a picture of a French soldier allegedly killed in captivity.
The soldier, Denis Allex, was held hostage by Islamic militants for several months, and was apparently killed after a French rescue mission failed.
Ecowas prepared troops
Meanwhile the west African bloc Ecowas is now aiming to hasten the deployment of troops to recapture Northern Mali from the al-Qaida-linked Islamist rebels.
Aboudou Toure Cheaka, Ecowas's mission chief, told Reuters that "on January 15, the committee of Chiefs of Defence Staff will meet in Bamako to approve the contingency plan. I can tell you that in one week, the troops will effectively be on the ground," mission head Aboudou Toure Cheaka told Reuters.
The troops were not expected to be deployed until September citing logistical reasons. However, the deployment has been brought forward due to the sudden advancements by the rebels in capturing the key town of Konna.
Officials initially feared that the rebels would march on the capital Konna after seizing strategic areas.