French Muslims urged to attend mass in solidarity with Normandy attack victims
French Muslim organisation described attack as 'terrifying and horrifying'.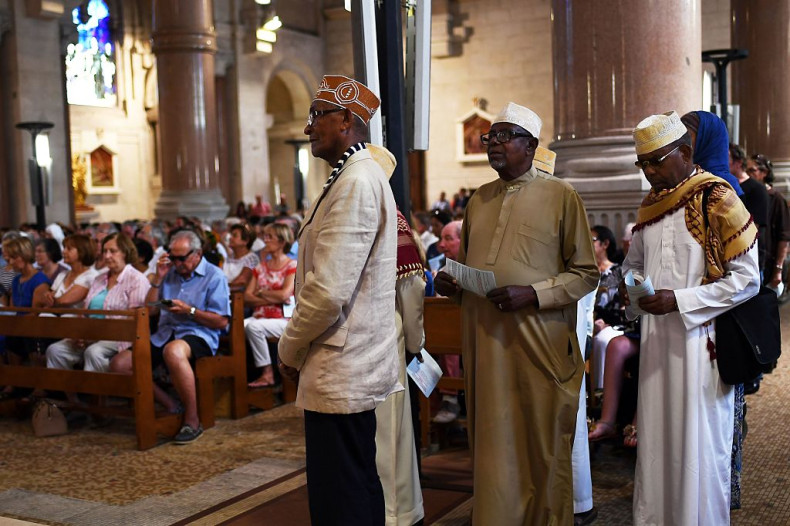 A leading French Muslim group urged the country's Muslims to attend mass on Sunday in solidarity with the Christian community, following the attack on a church in Normandy by two Islamic extremists in which a priest was killed.
The French Council for the Muslim Religion (CFCM) called for unity between the country's Christian and Muslim communities, and condemned the "cowardly assassination" of priest Jacques Hamel, 84, who was murdered by two men who pledged allegiance to Islamic State (Isis).
It described the attack as "terrifying and horrifying."
It called on heads of mosques Imams and Muslim worshippers to visit their local churches, particularly during Sunday mass, reports The Local.
The move is "to show our Christian brothers the solidarity and compassion of France's Muslims in the wake of this new tragedy that has struck our country through an attack on a place of worship", it said.
The perpetrators of the attack, who have been named as Adel Kermiche, 19, and Abdel Malik Petitjean, 19, pledged allegiance to Isis in a video released by the jihadist group's Amaq news agency.
French religious leaders met with President Francois Hollande in Paris on Wednesday, and called for unity between the country's religious communities. After the meeting Paris Imam Dalil Boubakeur said France's Muslims must ensure clerics are better trained and called for reform of French Muslim institutions.
French Muslim groups and Imams across the country have condemned the attack, with the Regional Council of Muslim Culture (CRCM), holding a minute's silence for the victims of the attacks. On 26 July, members of the Comorian Muslim community attended a mass held for the victims of the Normandy attack in Marseille.