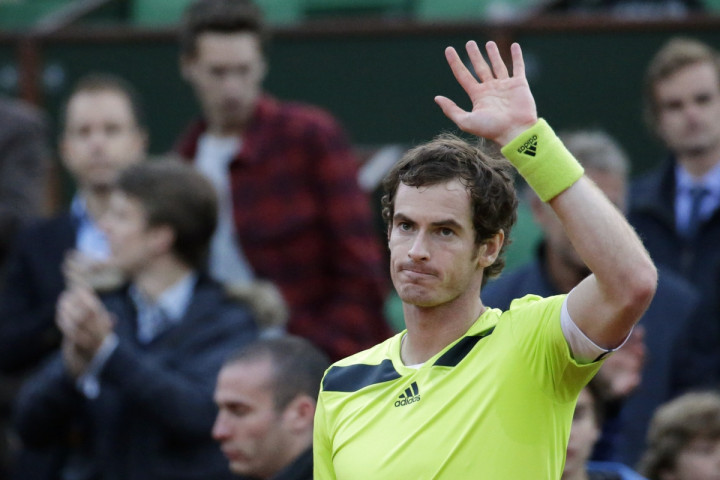 Andy Murray set up a 20th meeting with world No.1 Rafael Nadal in the French Open semi-final after overcoming home-favourite Gael Monfils in five sets.
Monfils staged a stirring comeback from two sets down to level the match but Murray strolled into the last four with a faultless deciding set to win 6-4 6-1 4-6 1-6 6-0 in the Paris gloom.
"It was a hard match," said Murray. "Conditions changed quite a lot during it. It was extremely windy in the beginning, and then it was pretty calm at the end and very slow.
"It was obviously very cold at the end of the match. He really raised his game in the third set. I thought I played a pretty good third set. The fourth set wasn't my best, but it was a fun match."
In the Wimbledon champion's second semi-final at the French Open he will once again face eight-time winner Nadal, who defeated fellow-Spaniard David Ferrer 4-6 6-4 6-0 6-1 after a long rain delay at Roland Garros postponed the start of play.
Nadal, who has now won 64 of his 65 matches in the French capital, has a 14-5 win record over Murray and has prevailed in each of the pair's five matches on clay, including their last meeting – the first for over two and half years – at the Rome Masters in May.
Murray won the first set in Rome before losing in three to Nadal and despite possessing a formidable record over the British No.1, the eight-time French Open champion is wary of complacency.
"He [Murray] can play very well on all the surfaces," said the defending champion. "It's nothing new that he plays very well on clay. It's not the first time he's in semi-finals of Roland Garros. He's a candidate to win Roland Garros."