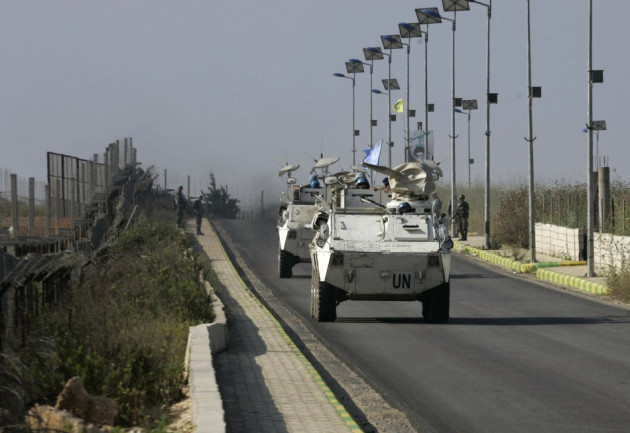 The UN force mission, which was in Lebanon in order to keep the peace along its southern border with Israel, was the third such delegation to be attacked in Lebanon this year.
A spokesman for UN forces in Lebanon (UNFIL) confirmed one of its vehicles has been hit by an explosion in the southern port of Tyre, wounding five French soldiers and one Lebanese civilian.
"UNIFIL's forensic and investigation teams are at the location of the explosion, working in close cooperation with their counterparts of the Lebanese Army to determine all the facts and circumstances surrounding the incident," said a spokesman for the force.
In May, a roadside bomb struck a convoy carrying Italian peacekeepers, wounding six. A similar attack in Sidon in July also wounded five French UN delegates.
In November, a bomb exploded in a southern hotel that was known to be popular with UN personnel. No casualties were reported.
UN special peacekeeping forces have been deployed in southern Lebanon since 1978 in order to monitor the border with Israel. The force was boosted to close to 12,000 troops following the 2006 war between Israel and Lebanese militant group Hezbollah.
The BBC reports that there is some opposition in the country to the UN-backed Special Tribunal for Lebanon (STL) which is investigating the 2005 assassination of former Prime Minister Rafik Hariri.
The STL has indicted four members of Shia militant group Hezbollah, but it have refused to hand them over.
The deadliest assault on the U.N. peacekeeping force was in June 2007, when a bomb hit an armoured personnel carrier near the Israeli border and killed six Spanish peacekeepers.
No group has claimed responsibility for any of the attacks.