The French telecommunications authority, ARCEP, says Skype must adhere to the same laws as other telephone companies and allow police to listen in on users' calls.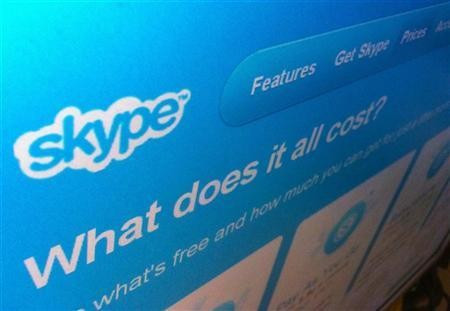 In a statement issued to France's public prosecutor, ARCEP explained that since Skype offered phone and internet calling, it was required to declare itself a telecommunications firm and submit to laws allowing French police to monitor or intercept Skype calls.
"The fact of engaging in the business of electronic communications operator, and particularly the fact of providing a telephone service to the public, also implies compliance with certain obligations, which include the routing of emergency calls and implementing the means required to perform legally ordered interceptions," explained ARCEP.
ARCEP also claims that Skype, which is headquartered in Luxembourg and was purchased by Microsoft in 2011, has consistently declined to declare itself a telecommunications firm in France despite repeated requests to do so. Though it is not required to seek permission to become a telephone company, Skype is required by French law to declare itself one. If it does not, Skype could face criminal prosecution.
"ARCEP has requested several times that Skype declare itself as an electronic communications operator, which the company has failed to do thus far," the statement continues. "ARCEP offers a reminder that a company is not required to obtain administrative approval to become an electronic communications operator in France, but only to declare themselves beforehand. A failure to comply with this obligation does, however, constitute a criminal offence."
Other internet services have recently run foul of European legislation. Last year Facebook was forced to withdraw its face-mapping technology from Europe, whereas in January 2013 Twitter agreed to compromise its privacy policy by assisting the French in identifying the authors of anti-Semitic and abusive hashtags.
However, as reported by the New York Times, European Union law does not currently consider Skype to be a telecommunications company.
"Skype is not a provider of electronic communications services under French law," explained Microsoft spokesperson Robin Koch, adding that Skype would "continue to work with ARCEP in a constructive fashion."