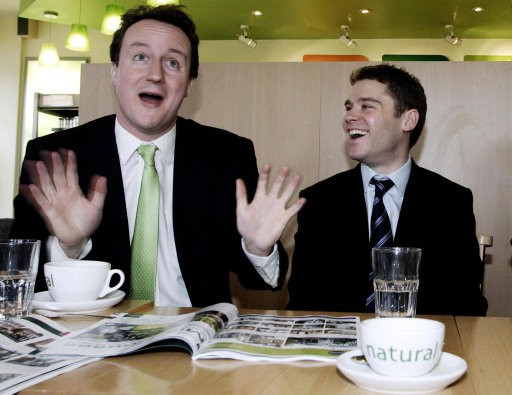 French prosecutors have started a criminal inquiry into a Tory MP and 12 others who attended a Nazi-themed stag night in France, after police received several complaints relating to the party.
Aidan Burley, 32, who is the MP for Cannock Chase in South Staffordshire, went on the stag party in a French ski resort Val Thorens on December 3, as revealed by the Mail on Sunday.
In France it is illegal to dress as a Nazi or display Nazi insignia in public. A successful prosecution can lead to a large fine or even six months imprisonment.
Some members of the party wore Nazi S.S. uniforms, chanted the names of some of Hitler's henchmen like Heinrich Himmler and Adolf Eichmann, as well as toasted the "Third Reich".
Burley says he did not take part in the Nazi dress up or chanting.
"I have not been contacted by the French authorities and I have repeatedly apologised for what was clearly inappropriate behaviour which caused offence to others," Burley told Sky News.
The MP was sacked from his position as parliamentary private secretary to Transport Secretary Justine Greening, after issuing a grovelling apology.
"I want to take this opportunity to express my deepest regret at the shame I have brought upon Cannock Chase in the local, national and international media over the last ten days," said Burley.
"There are no excuses for my foolish behaviour which, over the past two weeks, has caused so much distress to so many people."
He added that the "inexcusable behaviour" by some guests at the party and his attendance was "crass and insensitive".
The Conservative Party is conducting its own investigation into Burley's behaviour.