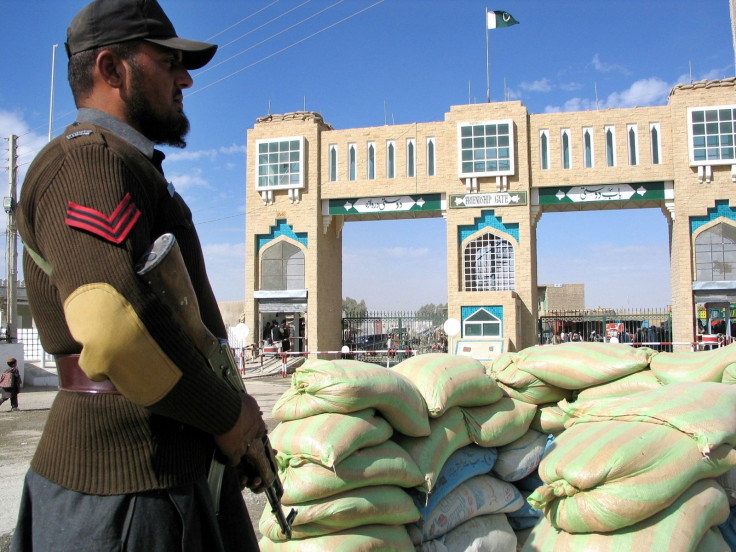 Islamabad has reportedly refused to reopen the Friendship Gate at the Afghan border in Chaman in southwestern Balochistan province, which it closed on 19 August after protestors from the neighbouring country set ablaze a Pakistani flag a day earlier. The Pak-Afghan border has now remained closed for the seventh consecutive day as the latest flag meet held between authorities of the two countries ended in a stalemate.
Pakistan has reportedly demanded that it would reopen the border only after Afghanistan issues an unconditional apology. The closure of the border at Chaman in Qilla Abdullah district, has affected Nato supplies and cross-border trade between the two countries.
On 18 August, hundreds of Pakistani demonstrators had held protests in Balochistan after Indian Prime Minister Narendra Modi had thanked them in his Independence Day address on 15 August. People from Afghanistan allegedly retaliated by pelting stones and shouting slogans at the Friendship Gate. They reportedly even set fire to a Pakistani flag, which further escalated tensions.
The closing of the border has resulted in huge financial losses to traders and businessmen from both countries.
Explaining the current situation, a senior Pakistani official said: "We have not received orders from the high command regarding reopening of the border with Afghanistan in Chaman so far."
Meanwhile, reports suggest that Pakistani officials had held eight suspected terrorists in Chaman on 25 August, even as the border remained closed. A hughe cache of arms and ammunition have been recovered from the suspects, local media reported.