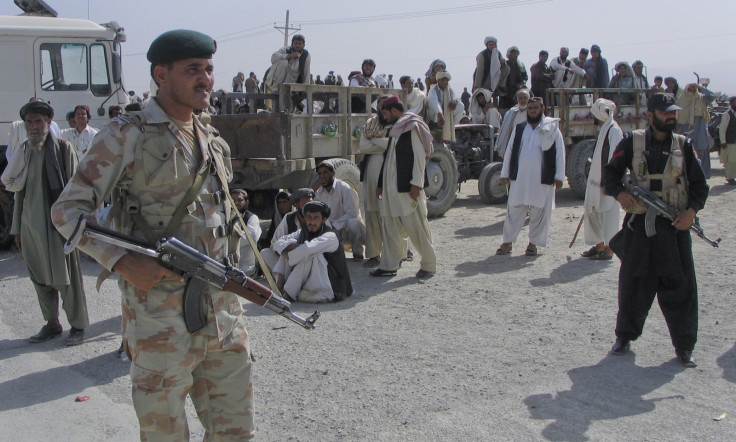 The Friendship Gate at Pakistan-Afghanistan border at Chaman — the capital of Qilla Abdullah district of Balochistan in Pakistan — has been closed indefinitely after Afghan demonstrators set ablaze Pakistan's national flag on Thursday (18 August).
According to sources, hundreds of Afghans celebrating their 97th Independence Day assembled near the Friendship Gate and started shouting anti-Pakistan slogans. Carrying placards and banners that had slogans against Pakistan, they bombarded the Gate with stones.
The incident took place on the day Pakistani nationals demonstrated against Indian Prime Minister Narendra Modi for his remark on Balochistan. The Afghans were reportedly outraged by the demonstration and are said to have burnt the national flag of Pakistan after seizing one from a protester.
"The Friendship Gate at the Pak-Afghan border has been closed after the flag burning incident. The border will remain closed for an indefinite period with Afghanistan. We will not open the gate until orders to do so are received from the high command," Dawn quoted security officials posted at the border as saying.
"No consignment of fresh fruit and other goods could enter Chaman from Afghanistan while the same situation exists at the Pakistani side," Kamaluddin, a trader who runs his fresh and dried fruit business in Chaman, said as the closing of the border has affected business on both sides of the border.
"Not a single trader crossed the border from either side on Friday because of the closure of the Friendship Gate," Niamat­ullah, a resident of Chaman, said.
The closure has also affected supplies to the North Atlantic Treaty Organization (Nato) forces in Afghanistan, reports said.