FSA Tackles Banks Sales Rewards to Prevent Mis-Selling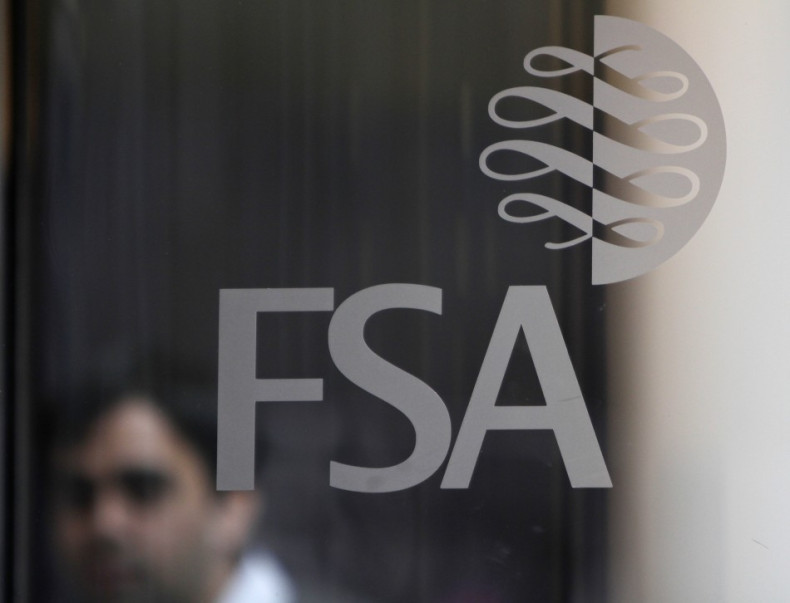 The Financial Services Authority's (FSA) managing director and CEO designate of the Financial Conduct Authority (FCA) wants to clamp down on banks sales rewards in order to prevent future cases of mis-selling of derivatives to consumers.
Following the Payment Protection Insurance (PPI) scandal, which will cost UK banks around £6bn in compensation payments, and most recently the mis-selling of interest rate swap agreements (IRSA), Martin Wheatley revealed the regulator has put together battle plans to tackle banks' sales incentive schemes that too often result in customers being sold products they do not need or cannot use, while boosting the earnings of the sales person.
"What we found is not pretty. Most of the incentive schemes we looked at were likely to drive people to mis-sell in order to meet targets and receive a bonus, and these risks were not being properly managed," said Wheatley referring to the FSA's investigation.
Wheatley's investigation reviewed 22 firms' financial incentive schemes. The financial firms included banks, building societies, insurers, and investment firms, uncovered "a range of serious failings."
Wheatley says that cultural change is needed and this change can only come from the top of an organisation: "CEO's are ultimately accountable for the way their staff are incentivised, so we expect them to take a real interest in fixing this."
In June, the FSA banned HSBC, Barclays, Lloyds and RBS from selling IRSAs to small-to-medium enterprises (SME) after it found "serious failings" in the way the banks sold these products to around 28,000 customers.
Echoing the events of the previous year, the PPI scandal has now cost banks billions of pounds in compensation claims. Estimates of total payments could reach up to £10bn in total.
"This bonus-based approach has played a role in many scandals we have seen over the years. Incentive schemes on PPI were rotten to the core and made a bad problem worse," says Wheatley. "I expect those running firms to start looking at what their schemes are set up to do. The dictionary tells us incentives are something that incites an action, so firms need to ask what type of action it is they incite. Is it to get the best deal for the customer, or is it to get the best deal for the person or firm selling it?"
The UK's new 'dual' regulatory regime is due to start in early-to-mid 2013 with the FSA splitting into the Prudential Regulation Authority (PRA) and the Financial Conduct Authority (FCA.
The FCA will be led by Wheatley and will have responsibility for consumer issues and conduct of business regulation, and will supervise all financial services institutions meaning that some firms will be dual regulated.
"We, as the regulator, intend to change this culture of viewing consumers simply as sales targets and I am going to be personally involved in getting this right," said Wheatley. "This will be part of the ongoing improvements we make to regulation as we seek to make markets work well and give people a fair deal."
The Findings
FSA's Wheatley's review revealed that most incentive schemes were likely to drive people to mis-sell and these risks were not being properly managed.
The regulator identified a number of key points that led to recent mis-selling scandals including firms failing to identify how incentive schemes might encourage staff to mis-sell, suggesting they had not properly thought about the risks or simply turned a blind eye to them, while also failing to understand their own incentive schemes because they were so complex, therefore making it harder to control them.
The review also concluded that firms rely too much on routine monitoring of staff rather than taking account of the specific features of their incentive schemes and that there were sales managers with clear conflicts of interests, such as a responsibility to manage the conduct of sales staff whilst themselves able to earn a bonus if their team made more sales.
Using real case studies, the FSA highlighted many different types of poorly managed incentive schemes that had a clear risk of benefiting sales staff and managers rather than customers.
For example, one firm allowed sales staff to earn a bonus of 100 percent of their basic salary for the sale of loans and PPI, but the bonus was only payable to those who had sold PPI to at least half their customers.
At another company, basic salaries for sales staff at one firm could move up or down by more than £10,000 per year, depending on how much they sold.
The FSA has provided a proposed guidance, applicable to all firms that deal with consumers and have sales staff or advisers who are part of an incentive scheme and the consultation period on this report will closes on 31 October 2012.