The election of new French President Emmanuel Macron provided short-lived excitement among European markets that expected the pro-European Union candidate to triumph.
The centrist candidate easily defeated the far right's Marine Le Pen over the weekend, winning 66.1% of the vote to her 33.9%.
The FTSE 100 Index edged up 11.3 points to 7308.8 in afternoon trading, with markets expecting Macron's election following the first round of voting last month.
In France the Cac 40 jumped to a nine-and-a-half year high in morning trading before sinking back to slight loss, while Germany's DAX was also a little lower following early rises.
IG chief market analyst Chris Beauchamp said: "Emmanuel Macron's win in the second round of the French election has generated nothing like the excitement seen in markets two weeks ago, when the young candidate topped the polling in the first round. With markets having rallied throughout last week in expectation of a Macron win, there was little upside left for equities and the euro."
In London, British Gas owner Centrica was higher after it said it was on track to hit its full-year targets, despite losing 261,000 domestic customers so far this year.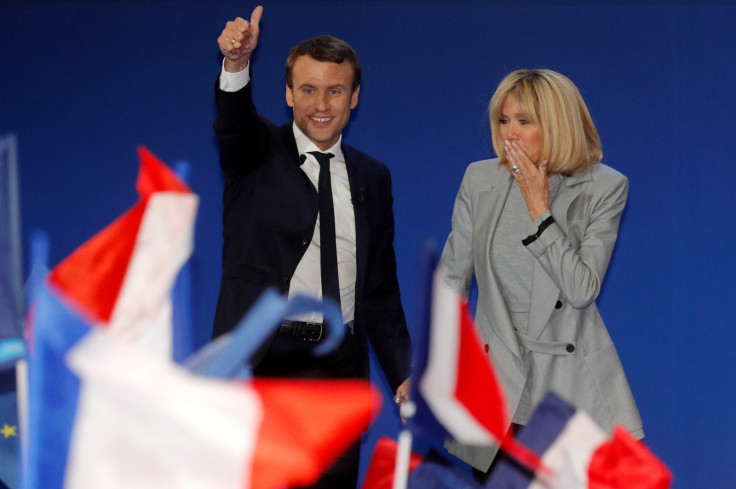 The UK's largest energy supplier said the shortfall reflected its decision to end so-called "collective switch" deals, where third party firms negotiate a better deal for a group of customers, as it shifted to value rather than volume deals.
Shares in the group, which serves more than 11 million homes and businesses, lifted 1%, or 2p to 200.7p.
The biggest afternoon risers in the FTSE 100 Index were Intu Properties (+8.3p to 278p), Land Securities (+27p to 1137p), Next (+67p to 4301p), SSE (+22p to 1446p) and British Land Company (+9.5p to 672.5p).
The biggest afternoon fallers in the FTSE 100 Index were InterContinental Hotels Group
(-155p to 4146p), Antofagasta (-17p to 752p), Rio Tinto (-53p to 2926p), Smiths Group (-28p to 1656p) and BHP Billiton (-18.5p to1121.5p).
The biggest afternoon risers in the FTSE 250 Index were Restaurant Group (+13.2p to 341.3p), CLS Holdings (+7.3p to 201.4p), Euromoney Institutional Investor (+31p to 1076p), IP Group (+3.6p to 142.1p) and Workspace Group (+21p to 888.5p).
The biggest afternoon fallers in the FTSE 250 Index were Kaz Minerals (-31.6p to 414p), Vedanta Resources (-27.5p to 600p), BBA Aviation (-13.1p to 300.7p), NMC Health (-62p to 2078p) and TalkTalk Telecom (-5.5p to 186.1p).