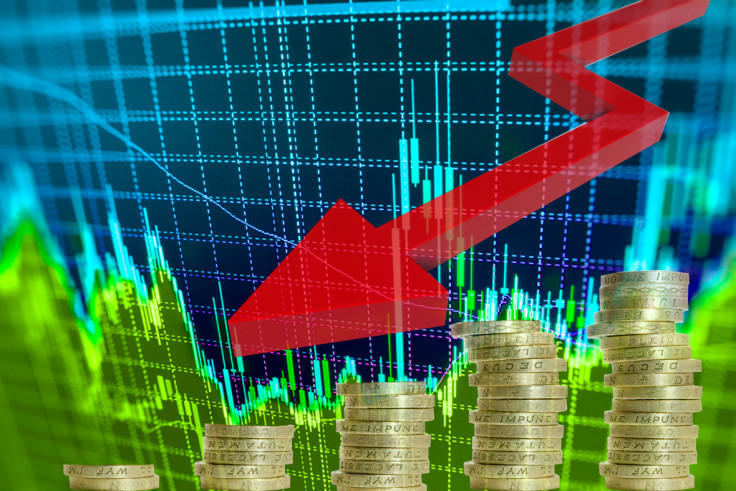 Blue chip shares fell in afternoon trading as US and European central banks sent out very different signals about their economies.
Minutes from the US Federal Reserve published overnight said it soon expected to gradually sell-off the $4.5trn (£3.6trn) of government bonds and mortgage securities it bought to stabilise the economy following the financial crisis.
However, the European Central Bank (ECB) head Mario Draghi insisted today (6 April) that its massive stimulus efforts are still needed even though the 19-country eurozone's economy is strengthening.
The ECB is on course to buy €2.3trn worth of assets, mainly government bonds, in a bid to boost lending by flooding the euro zone with cash.
The FTSE 100 Index fell 29.7 points to 7302, following an overnight fall in Wall Street's Dow Jones Industrial Average as traders begin to lose faith in President Donald Trump's ability to get difficult legislation through Congress after his healthcare failure. The FTSE 250 slipped 4.4 points to 19065.
IG chief market analyst Chris Beauchamp said: "It has been a busy 12 hours for markets, with the Fed minutes and now the ECB providing plenty for markets to chew over."
In London, shares in household goods giant Unilever lifted, after it said it will sell major brands such as Flora and Stork as it bids to boost profits following an aborted $143bn (£115bn) takeover attempt from US rival Kraft Heinz.
Unilever brand sale
The sale of Unilever's spreads business, which includes I Can't Believe It's Not Butter, could fetch $6bn (£4.8bn), analysts estimate.
Anglo-Dutch Unilever, in a wide-ranging review, also intends to look at changing its historic status as a dual-listed company in two countries, which it said will cut costs. Shares rose 45.5p to 3985p.
The biggest afternoon risers in the FTSE 100 Index were Anglo American (+24p to 1265p), EasyJet (+18p to 1035p), British Land (+10.5p to 632.5p), Fresnillo (+24p to 1598p) and Land Securities (+13p to 1084p).
The biggest afternoon fallers in the FTSE 100 Index were Pearson (-48p to 634.5p), Aviva (-15.5p to 514p), Lloyds Banking Group (-1.8p to 63.7p), Paddy Power Betfair (-195p to 8390p) and St James's Place (-21p to 1032p).
The biggest afternoon risers in the FTSE 250 Index were Homeserve (+45.5p to 612p), Tullow Oil (+12.6p to 210p), Countryside Properties (+13.8p to 258.2p), IP Group (+5.6p to 145p) and McCarthy & Stone (+5.6p to 188p).
The biggest afternoon fallers in the FTSE 250 Index were Electra Private Equity (-2688p to 2422p), Allied Minds (-13.6p to 171.4p), Berendsen (-28.5p to 741.5p), Virgin Money (-8.7p to 302.5p) and Ashmore Group (-10.2p to 356.2p).