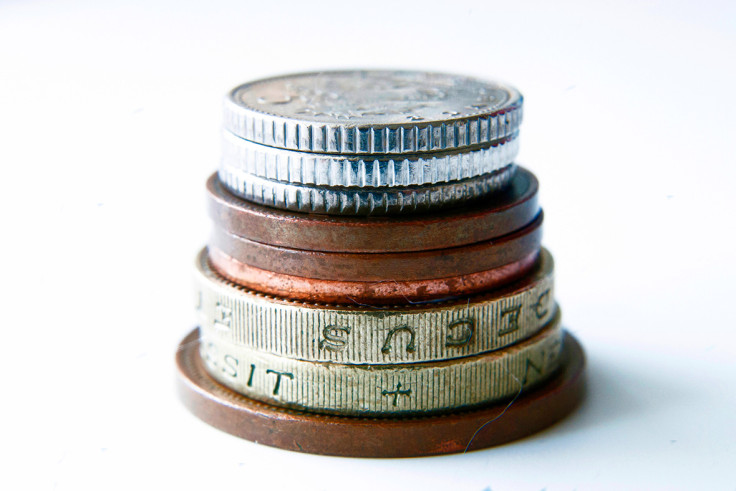 The pound lost ground against its main rivals on Thursday (6 April), as the momentum from the previous day's rally, which followed a positive report on the UK's services sector, petered out.
Halfway through the trading session, sterling was 0.14% and 0.21% lower against the dollar and the euro respectively, trading at $1.2463 and €1.1679. Despite the slight decline, however, analysts were carefully optimistic over the outlook for the British currency.
"Where previously the pound was highly sensitive to news regarding Brexit, it now shows a more measured response, with positive data having a greater effect on its strength again," said Paresh Davdra of Rational FX.
"The focus now shifts to the euro, now seen as vulnerable by investors due to the French elections. Analysts will be watching closely to see how the pound responds to the rigors of the Brexit process, but it is perhaps also worth keeping an eye on how the euro effects the local currency."
Elsewhere, the euro briefly tumbled to a near one-month low of $1.0643 against the dollar, after European Central Bank President Mario Draghi effectively ruled out an interest rates hike in the short-term future.
"Before making any alterations to the components of our stance — interest rates, asset purchases and forward guidance — we still need to build sufficient confidence that inflation will indeed converge to our aim over a medium-term horizon," Draghi said in Frankfurt.
The euro hit its lowest level against the greenback since 14 March and analysts warned things could get even worse for the common currency.
"As risks in Europe remain tilted to the downside and political uncertainty weighing heavily on sentiment, the euro could be in store for further punishment," said FXTM research analyst Lukman Otunuga.
"From a technical standpoint, the euro/dollar remains heavily pressured on the daily charts. Previous support around $1.0750 could transform into a dynamic resistance that encourages a decline towards $1.0500."
On the other side of the Atlantic, the dollar struggled for direction as investors digested the minutes from the latest Federal Reserve meeting and awaited Donald Trump's meeting with his Chinese counterpart Xi Jinping.
The greenback was 0.19% and 0.14% higher against the yen and the Australian dollar, trading at ¥110.91 and AUD$1.3232 respectively, but lost 0.12% against the Swiss franc and was fetching CHF1.0037.