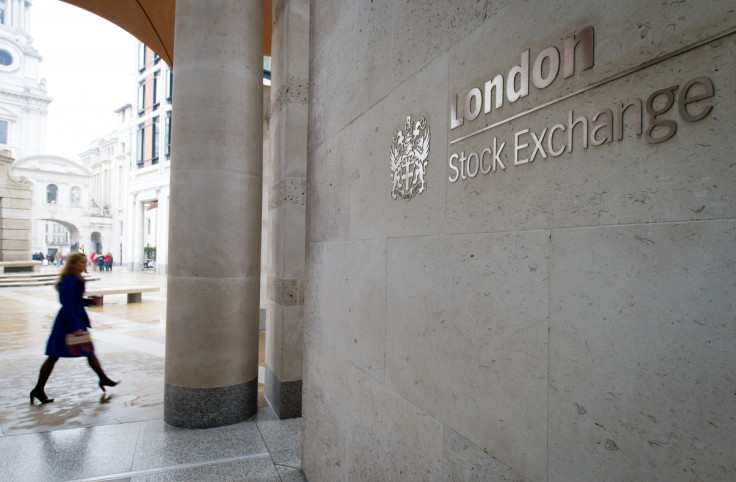 Blue chip stocks struggled for direction in afternoon trading after the European Central Bank (ECB) decided to hold interest rates, but hinted at further stimulus measures toward the end of the year.
The ECB decided to hold its benchmark interest rate at 0.0% and extend its monthly €80bn (£71.7bn) asset purchase programme until the end of March 2017.
The FTSE 100 Index slipped 14.4 points to 7007.5, even as Europe's central bank pointed to December as a time where it may use fresh measure to help kick-start the Eurozone economy. The FTSE 250 Index fell 112.5 points to 17928.1.
The ECB has provided unprecedented stimulus for years with sub-zero rates, free loans to banks and over a trillion euros in bond purchases in a bid to boost European growth.
Oanda senior market analyst Craig Erlam said: "All Mario Draghi and the ECB actually did was confirm what most people already assumed."
Engineers were in retreat in the second tier after poor trading from Senior and Keller Group.
Senior, which makes parts for Airbus and Bombardier, said lower-than-expected demand from aeroplane manufacturers and tough trading in North America saw adjusted pre-tax profit slump 18% to £58.5m in the nine months to the end of September. Shares tumbled 12%, or 25.6p to 178.6p.
Keller, which specialises in foundations for projects such as Crossrail and the London Olympic park, said disappointing results in Canada, Africa and Asia will weigh on its full-year expectations. Shares plunged by more than a quarter, or 233.5p to 652p.
In afternoon trading the biggest risers in the FTSE 100 Index were Royal Bank of Scotland (+4.2p to 184.2p), Barclays (+4p to 181.3p) International Airlines Group (+8.1p to 401.2p), EasyJet (+14p to 940p) and Land Securities (+15p to 1016p).
The biggest fallers in the FTSE 100 Index were ITV (-6.9p to 173p), Smiths Group (-47p to 1433p), Sky (-23.5p to 832.5p), WPP (-49p to 1771p) and Taylor Wimpey (-4p to 146.5p).
In afternoon trading the biggest risers in the FTSE 250 Index were International Personal Finance (+29.6p to 299p), Laird (+11.2p to 169.6p), Softcat (+19p to 325.5p), Homeserve (+27.5p to 630.5p) and Rathbone Brothers (+36p to 1801p).
The biggest fallers in the FTSE 250 Index were NCC Group (-125p to 220.7p), Keller Group (-233.5p to 652p), Senior (-25.6p to 178.6p), Aggreko (-67.5p to 872.5p) and Card Factory (-17.7p to 269.4p).