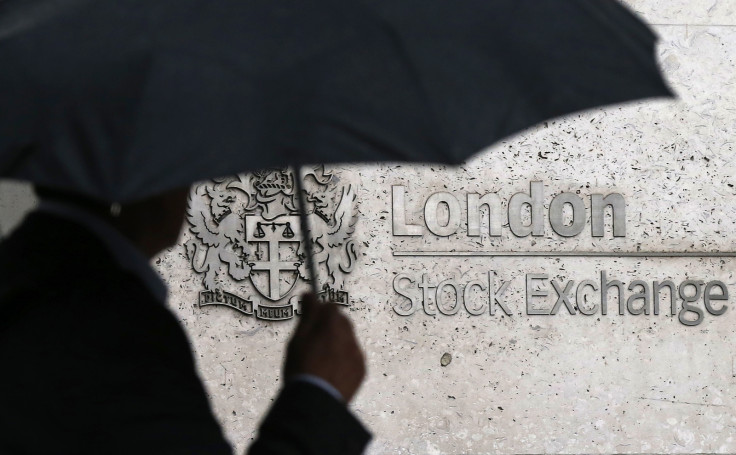 The London market struggled for direction in afternoon trading even after the European Commission (EC) ordered Apple to pay up to €13bn (£11.1bn, $14.5bn) in back taxes to Ireland.
The EC said the US tech giant should pay the record amount after it ruled earlier deals it had struck with Dublin amounted to unfair state aid.
However, the FTSE 100 Index only edged up 7.1 points to 6845.2, as traders took the view the record penalty would have a bigger impact on US-listed stocks with European bases in low-tax regimes. Apple was 2% lower in pre-market trading in New York. The FTSE 250 Index fell 44.8 points to 17886.
In the UK investors were subdued as they continued to mull Federal Reserve chair Janet Yellen's speech at Jackson Hole on Friday (26 August), where she hinted that the central bank might push through another US interest rate rise next month. Cheap cash favours investors.
The prospect of higher US borrowing rates weighed heavily on commodities, which are traded in dollars.
In afternoon trading the biggest risers on the FTSE 100 Index were Associated British Foods (+85p to 3035p), CRH (+55p to 2595p), Ashtead Group (+27p to 1282p), HSBC (+11.2p to 558.1p) and Standard Chartered (+11.4p to 634.3p).
The biggest fallers on the FTSE 100 Index were Antofagasta (-25p to 516.5p), Fresnillo (-67p to 1723p), Rio Tinto (-88.5p to 2379p), Randgold Resources (-265p to 7410p) and Anglo American (-25.7p to 832.8p).
In afternoon trading the biggest risers on the FTSE 250 Index were Wizz Air (+43p to 1578p), NMC Health (+36p to 1362p), Big Yellow Group (+16p to 741.5p), Grafton Group (+11.5p to 611.5p) and IP Group (+3.5p to 193.3p).
The biggest fallers on the FTSE 250 Index were Acacia Mining (-41.3p to 493.2p), Centamin (-10.3p to 158.2p), Hochschild Mining (-16.8p to 260.8p), Vectura Group (-7.2p to 130.3p) and Restaurant Group (-21.6p to 400.4p).