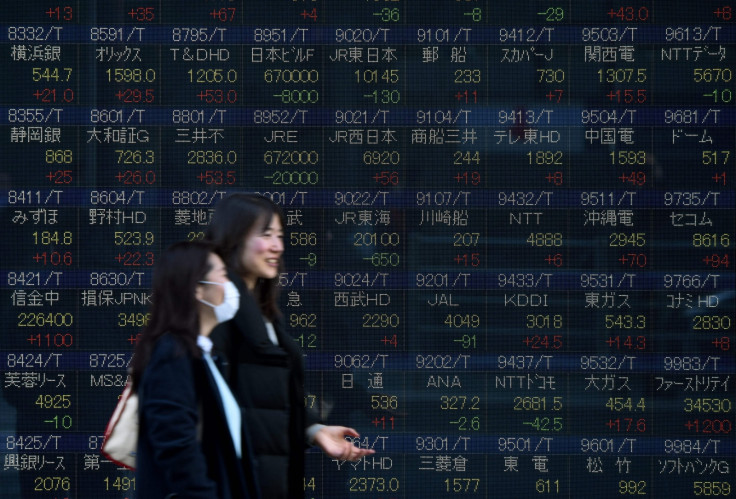 Most Asian stock market indices were trading higher on Tuesday (30 August) with the Shanghai Composite up 0.24% at 3,077.29 as of 5.52am GMT, following a positive overnight close on Wall Street amid doubts that the US Federal Reserve would increase interest rates next month.
While Janet Yellen, the chairperson at the US central bank, said last week that the case for increasing interest rates had "strengthened in recent months", she failed to give a timeline on when the increase could take place.
According to Reuters, while the initial market reaction pushed up the probability of a September increase to 44%, investors later had second thoughts and by Tuesday (30 August) only 36% of them were expecting an increase next month.
Investors are now said to be awaiting the August US nonfarm payroll data which is due to be released on Friday (2 September). This would be the last major data release before the Fed's September meeting, having a bearing on the central bank's decision on interest rates.
"Investor odds of liftoff [in US interest rates] are hovering near 70% for December and Friday's jobs data will offer more information about the probability of a hike in September," Stephen Innes, a senior trader at OANDA, was quoted as saying by CNBC.
The only Asian index that was in the red was the Nikkei, despite better-than-expected Japanese data on unemployment. Graham Harman, senior investment strategist at Russell Investments, argued that a drop in unemployment did not necessarily mean a strong growth in employment. "Remember that the Japanese population is dropping by probably half a million a year, so that's telling you there's just less people around, not that employment in itself is growing strongly," Harman said.
Indices in the region were trading as follows at 6.30am GMT
| | | | | |
| --- | --- | --- | --- | --- |
| Country | Index | Price | Up/Down | %Change |
| Hong Kong | Hang Seng Index | 23,005.37 | Up | 0.81% |
| Japan | Nikkei 225 | 16,725.36 | Down | 0.07% |
| South Korea | KOSPI | 2,040.41 | Up | 0.40% |
| India | CNX Nifty | 8,675.95 | Up | 0.80% |
| Australia | S&P/ASX 200 | 5,478.30 | Up | 0.17% |
Overnight (29 August), the Dow Jones Industrial Average closed at 18,502.99, up 0.58%, while the FTSE 100 was closed due to the bank holiday.
Among commodities, oil prices were in the green. While WTI crude oil was trading higher by 0.30% at $47.12 (£36.06) a barrel, Brent crude was 0.20% higher at $49.36 a barrel as of 6.34am GMT.