Chancellor Philip Hammond put in a confident Commons performance, but the markets were little moved by his Spring Budget.
Britain's top finance minister said he would keep a tight rein on spending, while announcing major changes to national insurance contributions and funds for social care.
But the FTSE 100 Index edged up 2.5 points to 7341.5 in afternoon trading, while the pound slumped to a seven-week low against the dollar, down 0.3% to $1.2163, with traders concerned that no new light was shed on the UK's Brexit plans.
Spreadex financial analyst Connor Campbell said: "The most surprisingly aspect of Hammond's Spring Budget was not any one policy, but rather what was omitted from his address to the Commons – Brexit."
"The biggest challenge to the UK economy for the next half a decade (at the very least) barely got a mention this Wednesday, Hammond choosing not to expand upon his previously announced aim for a £60bn rainy day fund by 2020."
On the main market insurer Admiral was a strong performer despite seeing its profits plunge, by 24% to £278.4m, as new government changes to compensation payments for car accident victims took effect.
Analysts saw the fall as a one-off item that affected the whole of the sector, and were cheered by the underlying 3% growth in profit the group reported. Shares lifted more than 2%, or 42p to 1842p.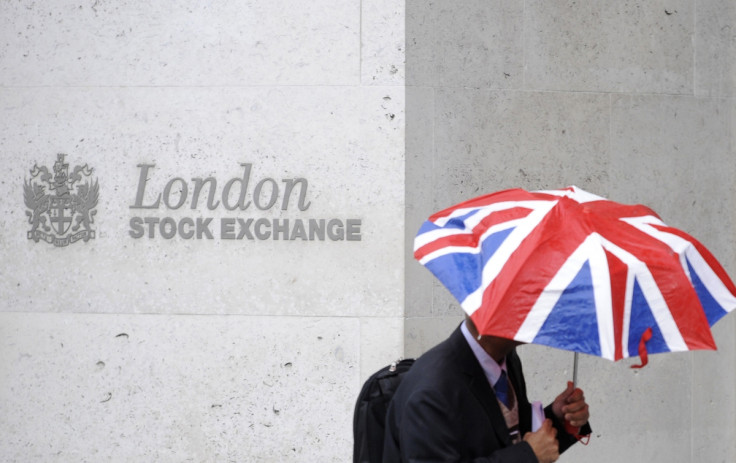 The biggest afternoon risers in the FTSE 100 Index were Worldpay Group (+13.2p to 285.7p), Barclays (+5.6p to 232.6p), Admiral (43p to 1842p), 3i Group (+16p to 721.5p) and Lloyds Banking Group (+1.3p to 68.8p).
The biggest afternoon fallers in the FTSE 100 Index were Legal & General (-5.6p to 248.6p), Randgold Resources (-145p to 7020p), Anglo American (-20p to 1207p), Hikma Pharmaceuticals (-26p to 2089p) and BT Group (-3.7p to 329p).
The biggest afternoon risers in the FTSE 250 Index were Restaurant Group (+32.1p to 359.4p), Hill & Smith Holdings (+108p to 1258p), Inmarsat (+60p to 744.5p), G4S (+19.6p to 287p) and CMC Markets (+8.1p to 129.1p).
The biggest afternoon fallers in the FTSE 250 Index were Dignity (-405p to 2359p), John Laing Group (-8.8p to 256.2p), Go-Ahead Group (-50p to 1737p), Berendsen (-21p to 776p) and Aggreko (-16.5p to 904.5p).