FTSE Moves: Mounting losses at Royal Bank of Scotland leads top flight shares lower
RBS posts annual losses for the ninth year in a row as the taxpayer owned bank remains mired in conduct charges.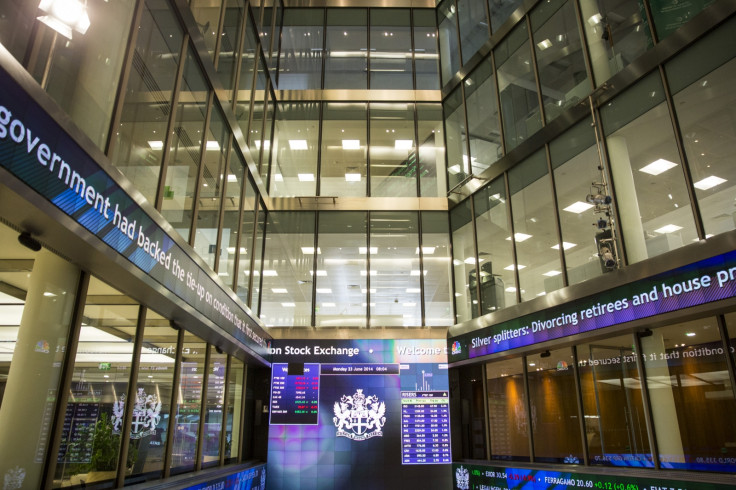 Blue chip shares were on the back foot in afternoon trading as investors sold off poorly performing bank stocks.
Royal Bank of Scotland (RBS) saw losses more than treble to £7bn with the lender hit yet again by legacy issues, as the FTSE 100 Index fell 40 points to 7222.3. The FTSE 250 was 56.8 points lower at 18586.7.
The bank, which is 72%-owned by the taxpayer, has reported a loss for nine straight years in a row. Last year it reported a £2bn loss.
RBS said mis-selling and conduct costs amounted to £5.9bn in 2016, up from £3.6bn a year earlier, sending shares down 10p to 239.5p.
Spreadex financial analyst Connor Campbell said: "The Royal Bank of Scotland posted a typically dreadful annual report, the company's losses since the 2008 bailout now totalling an astonishing £58bn. Investors reacted as one would expect, leading the bank some three per cent lower as the day went on."
Asia-focused lender Standard Chartered posted its second consecutive annual loss as its turnaround is dogged by high restructuring costs.
The London-listed bank reported a net loss of $478m, compared to a larger $2.4bn loss in 2015, as the lender adjusts to a slowdown mining investment in China and other parts of Asia.
Restructuring charges cost it $855m during the period, while its bank's private equity arm generated $650m of losses and is being wound down. Shares in the bank fell more than 3%, or 26.7p to 724.3p.
The biggest afternoon risers in the FTSE 100 Index were Pearson (+34p to 680p), International Airlines Group (+9.5p to 514p), EasyJet (+15p to 929.5p), Hikma Pharmaceuticals (+20p to 2088p) and Babcock International (+8p to 883p).
The biggest afternoon faller in the FTSE 100 Index were Royal Bank of Scotland (+10p to 239.5p), Standard Chartered (+26.7p to 724.3p), Ashstead (-59p to 1624p), Rio Tinto (-117.5p to 3300.5p) and Glencore (-10.8p 320.6p).
The biggest afternoon risers in the FTSE 250 Index were OneSavings Bank (+12.3p to 372.5p), Essentra (+16.5p to 526.5p), Dunelm Group (+19p to 647p), TalkTalk Telecom (+5p to 170.5p) and Restaurant Group (+9.3p to 324.3p).
The biggest afternoon fallers in the FTSE 250 Index were Kaz Minerals (-46.5p to 526.5p), Vedanta Resources (-58p to 873.5p), Ferrexpo (-8.7p to 157.5p), Evraz (-12.3p to 224.4p) and Rightmove (-219p to 4026p).
© Copyright IBTimes 2023. All rights reserved.