FTSE Moves: Top flight shares shrug off poll jitters Conservatives will fall short of majority
Pound falls to a six-week low amid the latest blow to Theresa May's campaign.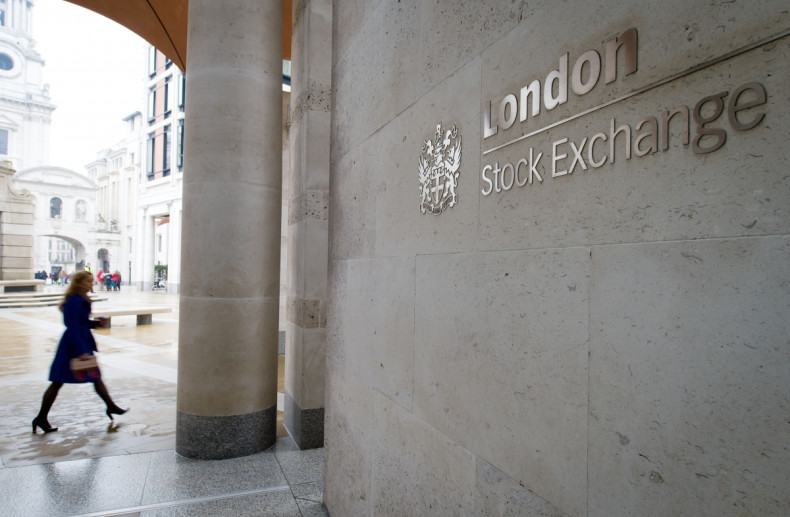 Blue chip shares were on the front foot on Wednesday (31 May), amid the release of a poll showing the Conservatives could fail to win a majority in the general election.
The seat-by-seat projection by YouGov for The Times suggests that the Conservatives are on course to win 310 seats in next week's election – short of an absolute majority of 326 seats needed to form a government.
The FTSE 100 Index climbed 54.5 points to 7581, despite the blow dealt to Prime Minister Theresa May, who called the snap election in April, claiming the country needed strong leadership as it enters the negotiations to exit the European Union on 19 June. The FTSE 250 index slipped 8 points to 19983.8.
In reaction, the pound fell 0.5% to a six-week low of $1.2770 in early trading, before later regaining some ground to be down just 0.14% at $1.2840.
However, this buoyed international firms in the Footsie as weaker sterling helps exporters, such as fashion brand Burberry up 38p to 1824p, or drinks group Diageo 47p higher at 2370p.
IG market analyst Joshua Mahony said: "Recent polls have clearly been moving in favour of often maligned Labour leader Jeremy Corbyn, with the latest YouGov survey pointing towards a distinct chance that we could see the Tories fail to maintain an outright majority.
"What was once portrayed as an opportunity to provide a stronger hand for Brexit negotiations is beginning to look like a nightmare which could add greater complexity to the already complicated process of negotiations."
Food price rises
Shares in Sainsbury's lifted 1.5p to 281.2p after supermarket sales jumped as rising food prices mean households have to dig deeper to afford the weekly shop, according to according to research firm Kantar Worldpanel.
Grocery sales leapt by 3.8% in the 12 weeks to 21 May, the sector's best performance since September 2013.
But food prices lifted by 2.9% over the period, meaning that shoppers paid an extra £27 to fill their baskets as the cost of staples such as butter, fish and tea rose.
Sainsbury's boosted its market share by 1.7% in the period, with the other Big Four grocers - Morrisons, Tesco and Asda – also making gains.
The biggest afternoon risers in the FTSE 100 Index were Standard Chartered (+26.2p to 752.7p), Barclays (+6.1p to 215.3p), Burberry Group (+38p to1824p), Diageo (+47p to2370p) and Reckitt Benckiser (+132p to8058p).
The biggest afternoon fallers in the FTSE 100 Index were Rio Tinto (-53.5p to 3129.5p), Glencore (-4.3p to 287.8p), BHP Billiton (-16p to 1186.5p), Severn Trent (-29p to 2505p) and Anglo American (-12p to 1044p).
The biggest afternoon risers in the FTSE 250 Index were Capita (+19.5p to 586.5p), IG Group Holdings (+17.5p to 571p), Go-Ahead Group (+42p to 1855p), Just Eat (+14.5p to 666.5p) and Ibstock (+4.8p to 247.7p).
The biggest afternoon fallers in the FTSE 250 Index were Ferrexpo (-8.1p to 174.5p), Vedanta Resources (-25p to 623.5p), Hunting (-19.5p to 519.5p), Nex Group (-20p to 654.5p) and Wood Group (-21p to 719p).