At 86 billionaire hedge fund manager and philanthropist George Soros shows no sign of slowing down, installing himself as one of US President Donald Trump's fiercest critics.
The Hungarian financier called Trump an "impostor and a con man and a would-be dictator" at Davos earlier this year, adding that his administration is "impossible to predict" because "he hasn't actually thought it through".
He also called Britain's vote to leave the European Union a "disaster" as inflation would eat into living standards.
However, Soros might have business reasons for disliking Trump. His offshore Quantum Fund reportedly lost $1bn when markets rallied in the weeks after the property mogul's November election.
Soros first made international headlines when he made a £1bn in 24 hours in 1992 as Britain was forced out of the European Exchange Rate Mechanism (ERM), a pre-euro monetary system designed reduce currency fluctuations across the region.
Chancellor Norman Lamont pulled the pound from the ERM on 16 September after twice raising interest rates. The day was dubbed Black Wednesday, while Soros' bets against sterling earned him the tag, "the man who broke the Bank of England".
Born in Hungary in 1930 into a Jewish family, Soros has lived a life in the thick of the action. He survived Nazi wartime occupation by securing false identity papers and concealing his background.
At 17 he left Budapest for London, working part-time as a railway porter and as a night-club waiter to support his studies at the London School of Economics (LSE).
Soros was greatly affected by Viennese emigre Sir Karl Popper, who taught philosophy at the LSE after the war.
Open Society
Popper, who wrote The Open Society and its Enemies, one of the most influential works of the past 50 years, taught that philosophical method cannot tell what is true; it can only discover what is false. The key words were test and reject.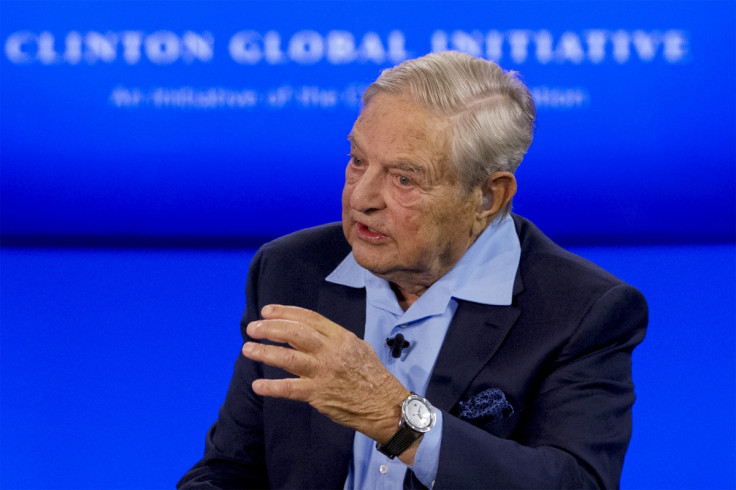 Later Soros used these methods in finance, rejecting conventional wisdom, preferring to test and reject ideas in the markets. His net worth is valued at $25.2bn, according to Forbes 2017 billionaires rich list.
After graduating from university Soros worked as a leather-goods salesman while writing "to every managing director in every merchant bank in London" asking for an interview but getting "just one or two replies."
He was eventually hired by Singer & Friedlander, a merchant bank in London, as a clerk. Soros says he was only taken on by Singer because its managing director was Hungarian.
In 1956 he emigrated to the US working as an analyst and trader for a range of banks and financial firms.
Hedge fund hothouse
He set out on his own opening Soros Fund Management in 1970, later rebranded the Quantum Fund. For 41 years to 2009, Soros compounded his investments at the rate of 26.3%. This would mean a $10,000 investment would have turned into $143.7m, according to investment analysts Casey Research.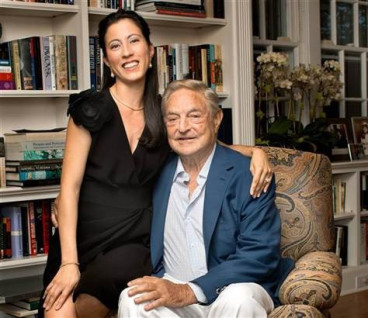 Soros was joined at the fund for periods by Jim Rogers and Stanley Druckenmiller, who went on to become investing legends in their own right.
Soros through his Open Society Fund (a tribute to Popper), launched in 1979, has backed a large range of charitable causes.
The fund did its first work giving grants to black students in South Africa, but since then it has paid $50m for a water-purification plant in Sarajevo; lent $25m to the government of Macedonia to pay the people's fuel bills during the cold winter of 1993.
More recently he has backed gay marriage and lesbian, gay, bisexual and transgender causes.
Wedding Bells
Soros has two sons and a daughter - Robert, Jonathan and Andrea - and has been married three times.
He last tied the knot four years ago to 42-year-old American health care consultant Tamiko Bolton at his Caramoor estate in Bedford, an hour from New York City. A reception was held for 500 guests at the Caramoor Center for Music and the Arts, in Westchester County. As ever, Soros likes to be where the action is.