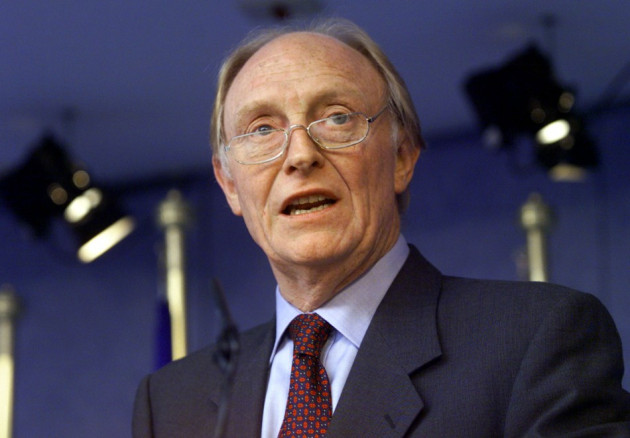 Neil Kinnock lived up to his reputation for wild gesticulation by infuriating Fulham fans with his over-the-top celebrations at a Premier League game, it has emerged.
The former Labour party leader and one-time prime minister-in-waiting "caused angry responses" when he cheered on Cardiff City to beat their hosts at Craven Cottage.
Avid Cardiff fan Kinnock caused a scene by going "bonkers" when he celebrated the Bluebirds' two goals on their way to a 2-1 away win. Steven Caulker and Jordan Mutch netted for the visitors to wrap up victory.
Kinnock's celebrations led to officials escorting the 71-year-old former EU commissioner away from his seat to a new position. Home fans were said to be distressed by the triumphalism and had their enjoyment of the spectacle "spoiled".
But being ejected from his seat did not stop the flamboyant Welshman relishing Cardiff's match-winning display as he carried on his celebrations from his new seat in the Putney End. Kinnock's lifelong love of Cardiff is rooted in his childhood when his coalmining father first took him to a game.
A spokesman for Fulham FC confirmed the incident. He said: "Mr Kinnock was located in the home stand and caused some angry responses when he and his family celebrated the Cardiff City goal.
"He was relocated in the Putney End, the away Stand, where there were a number of spare seats.
"We would always relocate away fans found in home areas, if seats are available, to ensure that Fulham fans located in home areas enjoy their matchday experience."
Kinnock has a reputation for wearing his heart on his sleeves when his passion is roused. In 1992, convinced he was about to become prime minister, he mounted the stage at a Labour party rally in Sheffield shouting "We're all right!" repeatedly. Kinnock went to lose the election to the Tory party led by John Major.