UK YouTuber Sam Battle has managed to build a church organ from the ground up... out of Furbys.
The "must-have" Christmas and birthday present of children of 1998, Furby was an extremely annoying, talking robotic pet. It came in dozens of different models with changing colours and hair styles. It was so popular that after the first shipment sold out for $35 USD each, resale price skyrocketed to more than $300.
Fast forward 18 years and the Furby has disappeared. Save for an attempted comeback in 2012, you are not likely to find a Furby in your local toy shop.
But despite the painfully annoying noises emitted, Battle has managed to connect 44 Furby's to a self-made, oak "organ". "After trawling through eBay and rummaging through charity shops up and down the land and a heck of a lot of soldering, I present to you, the Furby organ," Battle said in his video.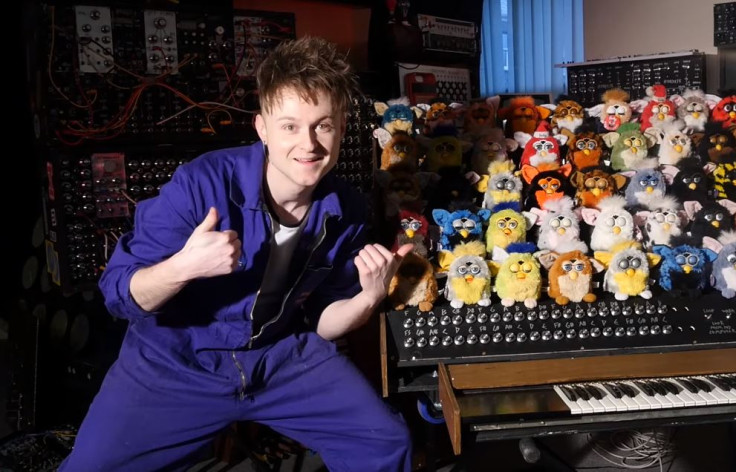 When he turns them on via the "collective awakening switch", the noise is the stuff of nightmares. Some 44 Furbys all "wake up" and emit that sound you have probably heard, like it is just getting out of bed. Battle also put in a loop and freeze switch that has the Furbys stuck on the same note. Again, it is horrifying.
But once everything is set up and ready to go – Battle even puts out a 45th composer Furby – the music does not sound as awful as it should.
The real killer is the 45 Furbys staring you down, wiggling their ears and blinking. Turn off the lights and it gets even creepier, with dozens of red lights flashing from the wiring.
Battle has 41,000 subscribers to his YouTube channel, "Look Mum No Computer". At the time of writing, his Furby organ video had been watched almost 600,000 times in just two days.