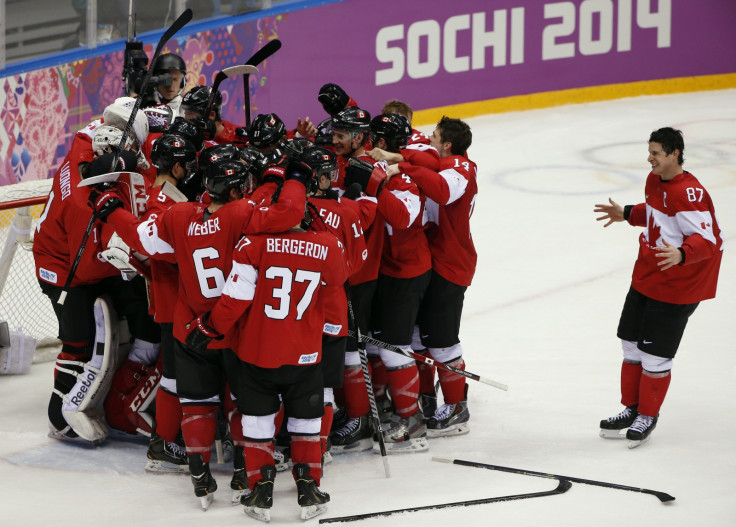 The National Hockey League [NHL] has blocked its players from competing in the 2018 Winter Olympics in Pyeongchang.
Ice hockey's best players will not be able to represent their countries next year after owners of the league's 30 clubs expressed they are not willing to sanction a break in their regular season.
The NHL had been hoping to receive compensation from the International Olympic Committee for interrupting their season. The International Ice Hockey Federation [IIHF] had also offered to cover travel and insurance costs, a condition which has been offered to the NHL in previous Olympic campaigns. That agreement has fallen on deaf ears this time around, however.
"We now consider the matter officially closed," a statement from the NFL concluded.
The IOC have released their own statement over the NFL's "regrettable" decision. "This must be a huge disappointment for the players who definitely wanted to play at the Olympic Winter Games Pyeongchang 2018. The IOC feels very sorry for the athletes.
"The decision is even more regrettable, as the International Ice Hockey Federation (IIHF) had offered the same conditions to the NHL as at previous Olympic Games, where the insurance and travel costs were covered.
"The IOC, which distributes 90% of its revenue for the development of sport in the world, obviously cannot treat a national commercial league better than not-for-profit International Sports Federations which are developing sport globally.
"The ice hockey tournament at the Olympic Winter Games Pyeongchang 2018 will nonetheless be a very exciting one, because the players from all the other professional ice hockey leagues and their athletes will participate, and will be very much welcomed by their Olympic teams."
The National Hockey League Players' Association meanwhile have been left "extraordinary disappointed" and "adamantly disagree" with the decision.
A number of NFL players have also hit out over the decision on social media. Henrik Lundqvist, goaltender for the New York Rangers who helped Sweden win gold in 2016, said the decision was "disappointed for all the players that can't be part of the most special adventure in sports."