Rafael Dos Anjos will be making his much awaited welterweight debut when he takes on Tarec Saffiedine at UFC Fight Night 111 in Singapore.
The former lightweight champion revealed that he recently moved up to welterweight (170 pounds) following his loss to Tony Ferguson in November 2016 as cutting down to lightweight (155 pounds) was too much to handle for him.
Dos Anjos (25-9 record in MMA) also claimed to have passed out multiple times before losing his title to Eddie Alvarez.
Now at 170 pounds, the Brazilian is not just looking to be just another fighter either as he stated that he wanted to reach the top of the welterweight division by fighting the best guys, notably earmarking Nick Diaz and Robbie Lawler.
"I think Robbie Lawler is a good name and a fight that interests me," he said in February. "Nick Diaz. I think I can beat these guys for sure."
"Welterweight is a different division, but I'm not fighting light at welterweight. Everything I want to do in my life, I want to be at the top. Now I'm at welterweight, and I want to fight the best guys."
However, it looks like the 32-year-old will have to work his way to the top as he will now face Belgium's Saffiedine (16-6 record in MMA) on 17 June at the Singapore Indoor Stadium in Kallang.
Dos Anjos will likely be the crowd favourite against Saffiedine as he currently trains out of Evolve MMA, based in Singapore.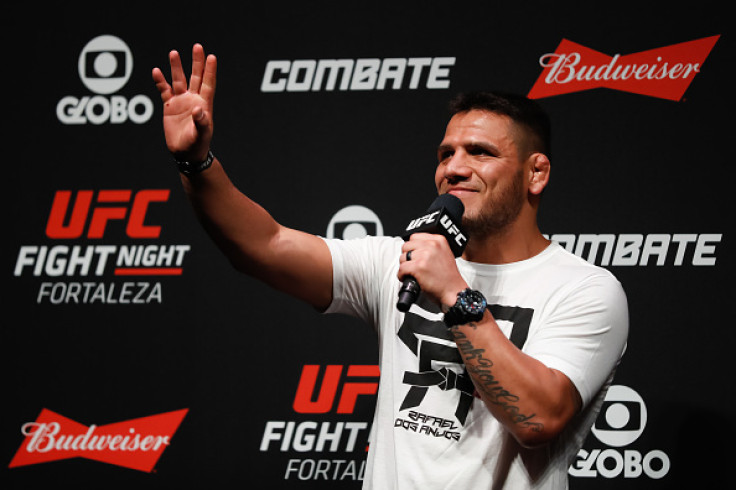 The card also features a heavyweight bout as former champion Andrei Arlovski faces off against Marcin Tybura.