Fyre Festival II is 'finally happening,' says convicted creator Billy McFarland
The festival that was supposed to take place on the island of Great Exuma in the Bahamas in 2017 was a big disaster.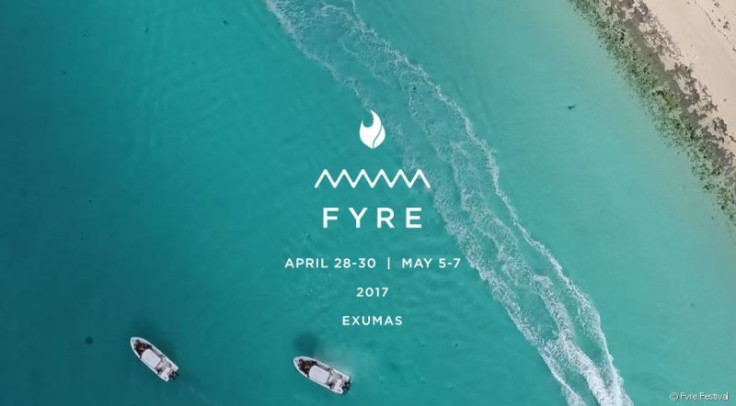 Fyre Festival, the infamously failed music event, will finally be happening if we are to believe its creator, Billy McFarland.
It must be mentioned here that McFarland was jailed for six years after he pleaded guilty to wire fraud charges after being accused of defrauding more than 100 investors in the 2017 Fyre Festival.
The festival was supposed to take place on the island of Great Exuma in the Bahamas. Billed as a glamorous boutique festival, Fyre was curated by rapper Ja Rule and entrepreneur Billy McFarland.
Tickets were priced between $2,000 (£1,609) and $12,000 (£9,200), while VIP packages were selling for a staggering $250,000 (£190,500), with admission including private villas, a chartered flight from Miami, and yacht rides with a fleet of models.)
In a promotional video, these models were advertised as Bella Hadid, Hailey Baldwin, Emily Ratajkowski, and Elsa Hosk.
The festival also boasted a star-studded line-up with members of Kanye West's G.O.O.D. Music, such as Pusha T, Tyga, and Desiigner, as well as Major Lazer and Disclosure, all expected to perform at the festival.
However, the promised festival turned out to be a massive disappointment for festival-goers who had paid thousands of dollars for it. The performers pulled out of the events due to the chaos that ensued.
The villas that were promised turned out to be repurposed relief tents, with no alcohol available, nor proper staff and facilities. There was a lack of food, water and shelter and the people found themselves stranded on the island.
Thousands of attendees took to social media to share videos and photos of the disappointing meals and accommodations.
Several lawsuits were filed against its organisers for fraud, negligent misrepresentation, breach of contract, and breach of the covenant of good faith and fair dealing. Ja Rule later claimed that he was scammed, and a $100 million class action lawsuit brought by attendees against the rapper was dismissed.
However, McFarland was charged with scheming to defraud investors in his company, Fyre Media, and was later sent to jail.
He was released early after serving four years of his sentence. It has been 13 months since he came out of jail, and he is all set to start a new inning in life. He announced a new start-up soon after his release from jail and said that his start-up is called PYRT. He has now decided to organise Fyre Festival II.
"Fyre Festival II is finally happening," McFarland tweeted on Sunday. The tweet, of course, did not go down well with social media users questioning his audacity.
"You enjoyed prison that much?", "You think we forgot" and "what do you mean part 2?" commented a Twitter user. Another said: "I will show up with 100 crates full of bananas. No one will go hungry this time around."
When someone asked McFarland, "Why he should not be in jail?" He responded by saying that he will not be able to pay back the money he owes people if he sits on the couch.
"It's in the best interest of those I owe for me to be working. people aren't getting paid back if i sit on the couch and watch tv. and because i served my time." In a tweet last year, he said that he owes people US$26 million ($38 million). He also spoke about what he plans to do now that he is out of jail.
"I was one of the most Googled people in the world. What's next will be the biggest comeback of all time. My plan: get some wins under my belt; rebuild trust, and build an audience so I can build the next media empire," he wrote in a tweet.
In another tweet, he said: "After 309 days locked in a 9 x 7 concrete box: books taken away; mail held; no phone calls, & 6 years on the sideline - there are few who understand the same level of consequence and failure, and absolutely no one who wants it badder." It remains to be seen if Fyre Festival II will indeed happen and if it does, will it be a disaster or a success this time?
© Copyright IBTimes 2023. All rights reserved.