Fans of rapper Ja Rule paid up to $12,000 (£9,200) for his new music festival Fyre and expected to enter a paradise of luxury, beautiful models and great live performances. However, the event quickly descended into chaos on 27 April with Blink-182 cancelling their appearance and reports of a lack in security and fights between festival-goers.
Billed as a glamorous boutique festival, Fyre was curated by Ja Rule, 41, and entrepreneur Billy McFarland. Tickets were priced between $2,000 and $12,000 while VIP packages were selling for a staggering $250,000, with admission including private villas, a chartered flight from Miami and yacht rides with a fleets of models. In a promotional video, these models were advertised as Bella Hadid, Hailey Baldwin, Emily Ratajkowski and Elsa Hosk.
The festival also boasted a star-studded line-up with members of Kanye West's G.O.O.D. Music, such as Pusha T, Tyga and Desiigner, Major Lazer and Disclosure expected to perform across two weekends beginning on 28 April. However attendees reportedly arrived to a scene far from the one they had imagined when shelling out the eye-watering ticket prices.
According to reports posted on Reddit and Twitter, the festival grounds were littered with rubbish, tents were half-built and the catered meals consisted of slices of bread with cheese and salad garnish. Security and staff members were allegedly absent during the evening and brawls erupted between attendees. Adding to the frustration, flights to the island were cancelled on the advice of Fyre with an airline blaming "overcapacity".
Clearly concerned with the poor organisation, rockers Blink-182 pulled out of their performance on both weekends. A statement from the band read: "Regrettably, and after much careful and difficult consideration, we want to let you know that we won't be performing at Fyre Fest in the Bahamas this weekend and next weekend. We're not confident that we would have what we need to give you the quality of performances we always give fans."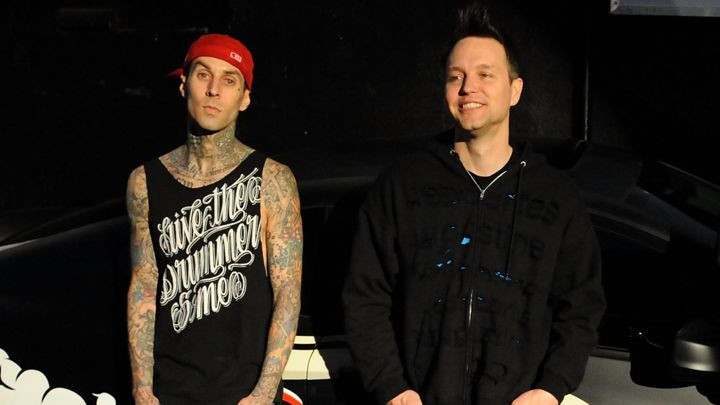 An attendee, William Finley, who paid $2,700 for a ticket revealed that many other festival-goers were packing up and heading back to the airport to leave the island. Finley told Billboard: "There's no communication on the island," before saying (of the accommodation): "They're basically disaster relief tents. With a mattress on some sort of bed frame. They're not that uncomfortable but the tents are so poorly made that they'd blow over in a second if there was any wind or rain."
Fyre have briefly addressed the situation via Twitter, writing: "We're currently working through the unexpected start to #FyreFestival. Thank u for bearing with us as we attempt to accommodate guest needs. Due to circumstances beyond our control, inbound flights have been canceled. We're working to refund your ticket." They also told an attendee: "We sent security. They reported no issues in tent 27. Please respond if you still need assistance."
Ja Rule is yet to comment on the situation.
Reactions to the Fyre Festival chaos: