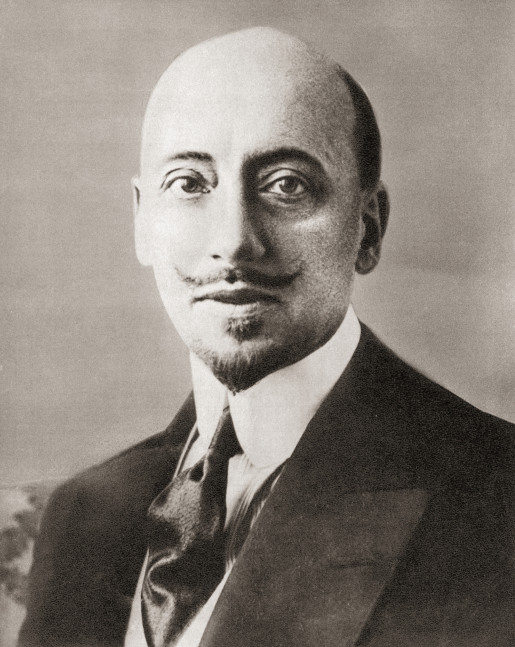 Italian experts have reconstructed the DNA of Gabriele D'Annunzio using traces of the fascist poet's 100-year-old sperm.
Police forensic officers used semen on a handkerchief the poet, playwright, politician and journalist sent to his lover, Countess Olga Levi Brunner, in 1916, to reconstruct his DNA.
Officers told AFP that it is the first time this has been done without exhuming the person's remains, and said that the technique could be used to solve cold cases.
The handkerchief was preserved in a collection of the poet's belongings in Cagliari, Sardinia.
Police used specialised equipment to identify spots on the handkerchief invisible to the naked eye, and compared DNA from the semen to that of the poet's great grandson, Federico D'Annunzio.
Giordano Bruno Guerri, owner of the collection, joked that the technique could even be used to clone historical figures in the future, even if their remains had been lost.
"Nobody wants to clone D'Annunzio, but nobody knows what changes will take place in science and society. It's good the DNA has been collected," he told the agency.
Known as The Prophet to devotees, D'Annunzio set up his own state, The Italian Regency of Carnaro in Fiume, and dubbed himself "Il Duce" or "the leader".
The short lived regency is believed to be one of the models taken by Benito Mussolini, who adopted the same moniker when recasting Italy into a fascist totalitarian state in the 1930s.