Colonel Gaddafi 'killed by bayonet stab to the anus'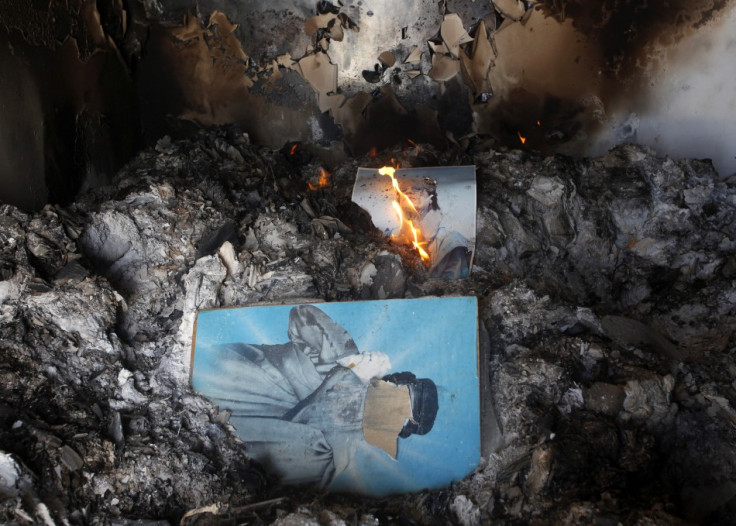 Colonel Muammar Gaddafi died after being stabbed with a bayonet in the anus and not in a firefight as originally claimed by Libyan authorities, according to a report on the dictator's last hours.
New York-based Human Rights Watch said Gaddafi was already bleeding from head wounds caused by blast shrapnel as he tried to flee Sirte, his hometown. The charity obtained unedited mobile footage that showed militants abusing Gaddafi as they took him into custody in October 2011.
"As he was being led on to the main road, a militiaman stabbed him in his anus with what appears to have been a bayonet, causing another rapidly bleeding wound," the report said.
Gaddafi's naked and apparently lifeless body was shown on mobile footage being put into an ambulance and driven to Misrata in a convoy. Earlier, fighters from Benghazi had claimed to have shot Gaddafi dead during a row with fighters from Misrata.
Gaddafi, his son Mutassim, defence minister Abu-Bakr Younis and other followers were buried in a secret place in the desert to prevent his grave becoming a shrine. A total of 103 members of the convoy died in the firefight. Evidence collated by Human Rights Watch suggested that some of the men were summarily executed.
The son of Gaddafi's defence minister, also called Younis, who was present at the scene of the dictator's capture, told Human Rights Watch of the confrontation with the rebels while trying to escape from Sirte.
Two Nato missiles forced the group to leave the cars and escape on foot, seeking shelter in a drainage ditch. A bodyguard hurled grenades at approaching militants but one grenade "hit the concrete wall and bounced back to fall between Muammar Gaddafi and Abu Bakr Younis", Younis junior said.
"The shrapnel hit my father and he fell down to the ground. Muammar Gaddafi was also injured by the grenade, on the left side of his head," he said.
"Our findings call into question the assertion by Libyan authorities that Muammar Gaddafi was killed in crossfire, and not after his capture," Peter Bouckaert, the emergencies director at Human Rights Watch, said.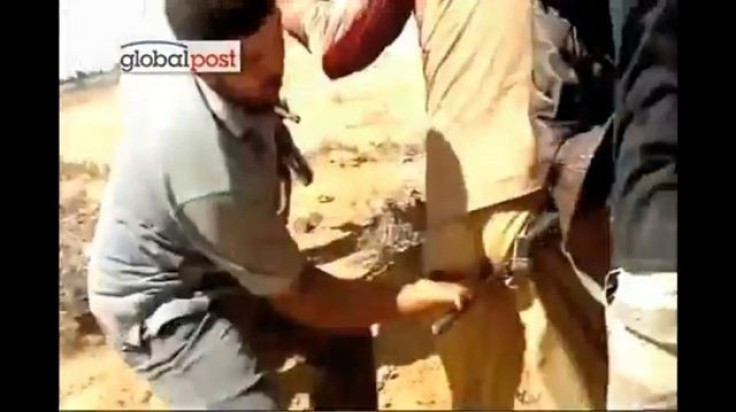 © Copyright IBTimes 2023. All rights reserved.