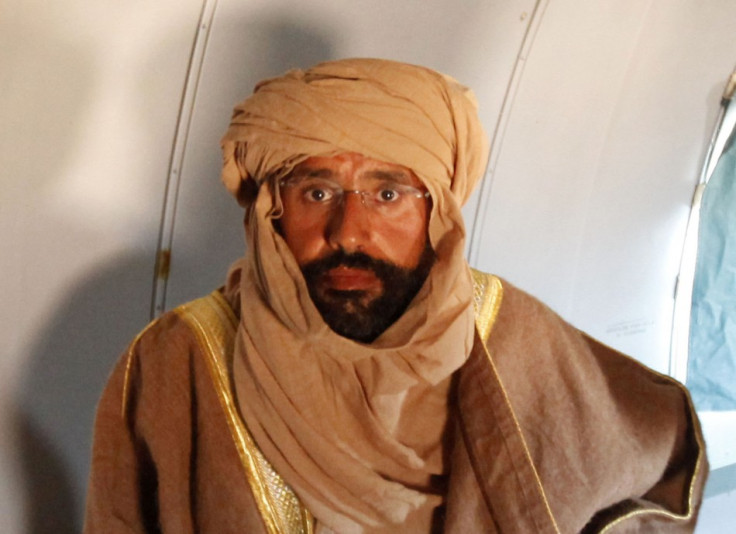 Details about a number of high profile friendships of Saif Al-Islam with UK politicians and bureaucrats are expected to come out during the trial of Gaddafi's son. Saif, 39, was captured by Libyan fighters while he was trying to escape to neighbouring Niger on Saturday.
While the international community is seeking a fair trial for Gaddafi's son, the UK is eagerly waiting to see the startling revelations he may make about his close links with many high profile personalities in British politics.
A Daily Mail report says that Saif, a London School of Economics graduate, has owned a £10 million mansion in Hampstead and enjoyed close association with former prime minister Tony Blair, Prince Andrew and Lord Mandelson.
Though the British establishment had many business interests in Libya, major efforts to forge close ties with the Libyan leadership were started by Tony Blair. Tripoli's acceptance of its involvement in Lockerbie bombings and willingness to compensate the victims were seen as the result of Blair's efforts.
In 2003, five days after Libya took responsibility for the Lockerbie bombing, Blair introduced a UN resolution to lift sanctions against the country, the Daily Mail report has said.
Other high profile personalities who had contacts with Gaddafi's son were Prince Andrew and Lord Powell. Prince Andrew was a regular visitor to Tripoli as a trade ambassador and is reported to have played host to Saif at Buckingham Palace and Windsor Castle. Lord Powell, the former adviser to Margaret Thatcher and John Major, chaired a company that agreed construction deals in Libya.
It is reported that Lord Mandelson, Business Secretary in the previous Labour government, has admitted to discussing with Saif the fate of Lockerbie bomber Abdelbaset Al Megrahi, who was later released from prison in Scotland because of failing health.
Though the nature of the association which Tony Blair and other British politicians had with Gaddafi's son is more of speculation at this stage, a fair trial by the International Criminal Court (ICC) is expected to disclose more on this.