The successor to Samsung Galaxy Ace 2 made an appearance in the benchmarks revealing the specification of the upcoming device.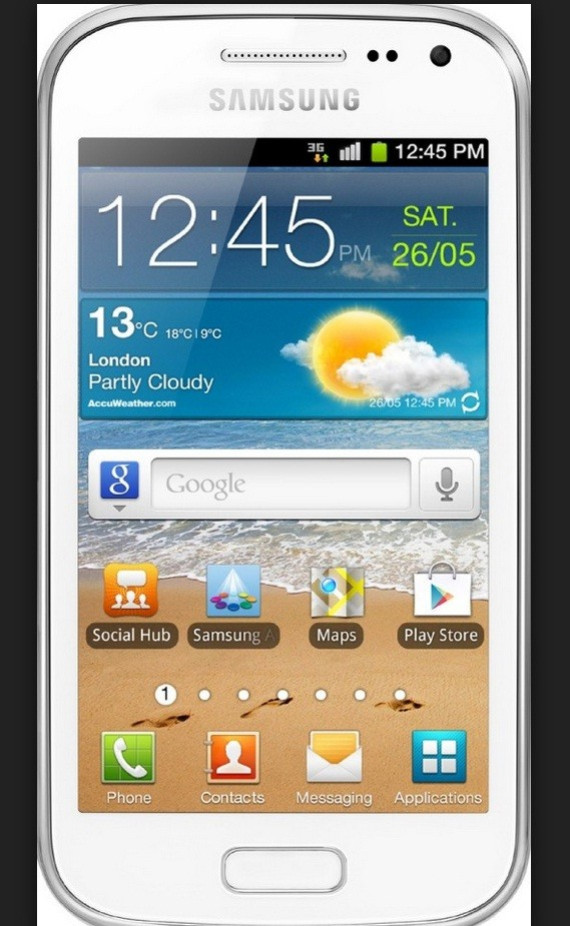 According to the data listed at GLBenchmark, Samsung Galaxy Ace 3 bearing model number GT-S7272 will run on latest Jelly Bean software, Android 4.2.2. Besides, the handset is expected to feature screen resolution at 480 x 800 pixels.
The Galaxy Ace 3 will replace its predecessor's NovaThor chip featuring dual-core processor clocked at 800MHz with a Broadcom chip featuring dual-core application processor running at clock speeds up to 1GHz, while integrating VideoCore IV graphics unit. Interestingly, this is the same Broadcom chip used in the Galaxy S2 Plus and Galaxy Grand.
The benchmark results posted at GLBenchmark suggest that the Galaxy Ace 3 performed fairly well in each individual test while beating the Galaxy Ace 2.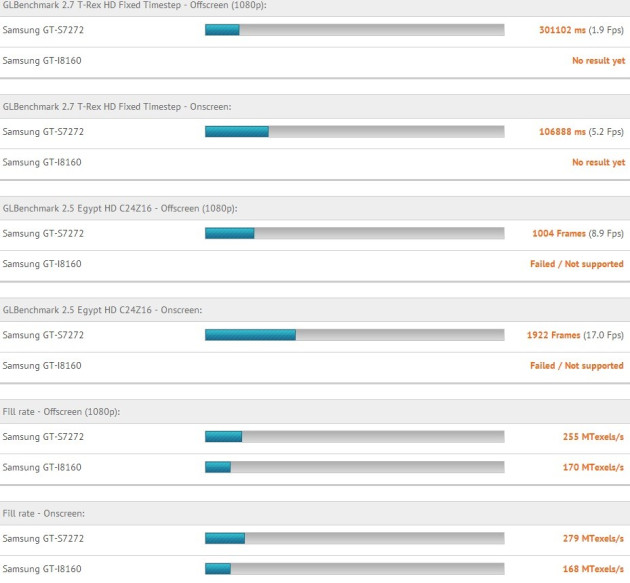 The Ace 3, as it is rumoured, is expected to feature a 4in display as opposed to the 3.8in display of Ace 2. In addition to that, the device will have a five megapixel rear-camera, notes The Droid Guy. It will run with either 1600mAh or 1700mAh battery. It will have 1GB of RAM. The device is expected to be available in 4GB storage variant and will support microSD card for additional space. Furthermore, the Galaxy Ace 3 is said to be a Near Field Communication (NFC) enabled handset. It is also likely feature a dual-SIM variant.
The Galaxy Ace 3 was earlier reported to carry a price tag of €300 in Europe which is approximately £258. As for the launch, the Ace 3 is expected to come in sometime either late May or early June.