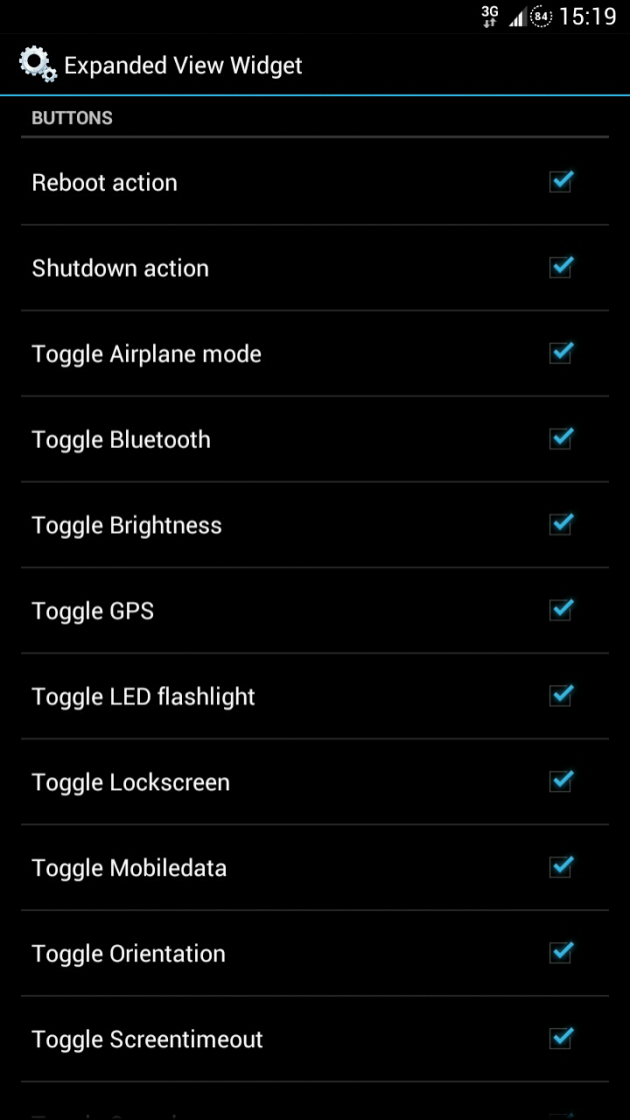 Android devices have grown in power recently, thanks to custom ROM feature updates and sophisticated software that put the whole world at your fingertips. But the price being paid is often short battery life, and heavy gaming, internet browsing and media consumption are just a few of the things that can drain your phone's battery faster than expected.
Now Galaxy Note 2 users can extend their battery life with the Battery Plus Jelly Bean ROM, thanks to XDA Developers member, Hendrickson. The Battery Plus ROM is built on the XXALJ3 baseband firmware and reportedly offers better battery performance than any other custom ROM firmware. The ROM also features an exquisite UI displayed in 240 dpi, which is impressive on the Note 2.
Android 4.1.2 Battery Plus Jelly Bean ROM Features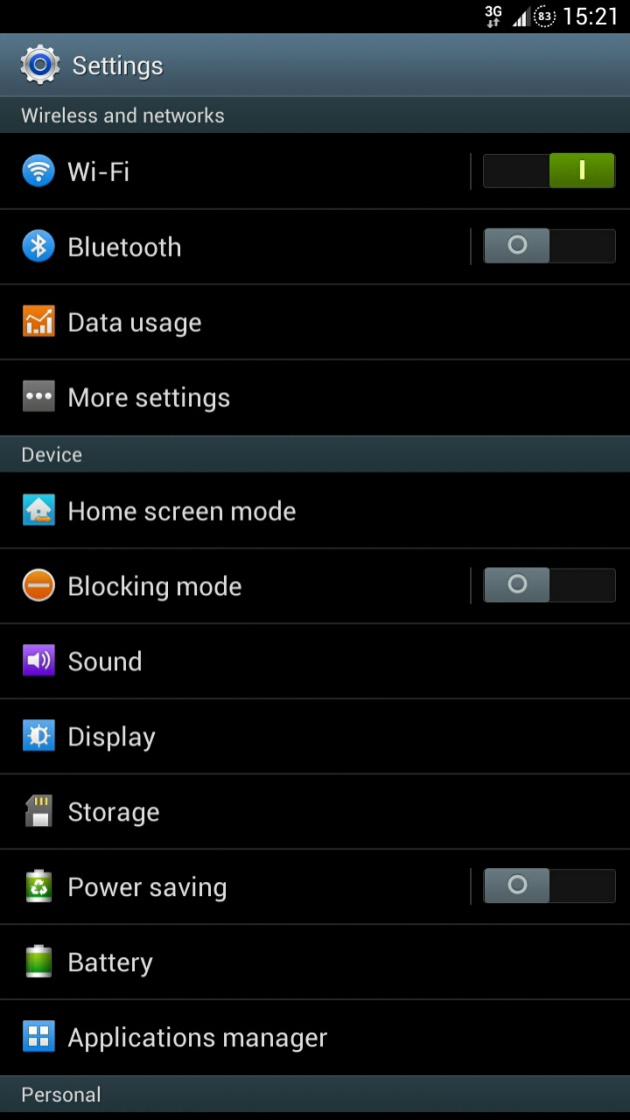 XXALJ3 Base
15 toggles
4 way reboot (Recovery, download or reboot)
Undervolted GPU/CPU (Mild undervolt to help improve batter life without loosing stability)
GPU set to scale from 108 to 533 Mhz
init.d support
Fixed 240 DPI camera app
Fixed 240 DPI touchwiz (Does not support Spen short cutsor Page buddy for now, recommended using Nova or Apex launchers as they suit 240 DPI better)
Ram tweaks
Speed tweaks
Spen supported
Over 1.2 GB ram on Boot free.
Spen speed up (Draws faster)
Network tweaks for max speed
Perseus kernel
Key Points to Note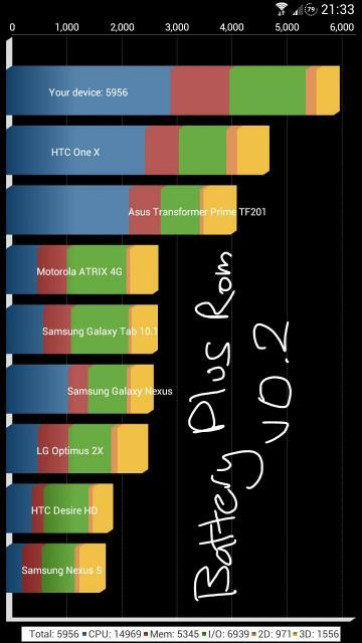 The Battery Plus ROM and the instructions given in this guide are applicable only to the Galaxy Note 2 N7100 model. It will not work with any other device. Verify your device's model number by navigating to Settings > About Phone.
IBTimes UK advises users to back up apps, important data and settings to avoid risk of data loss while flashing the Battery Plus ROM on your Galaxy Note 2.
The instructions provided in this guide are meant for reference purposes only and do not cover any warranty claims involving device damage or issues arising out of using the Android 4.1.2 firmware update. Users are advised to proceed at their own risk.
Pre-requisites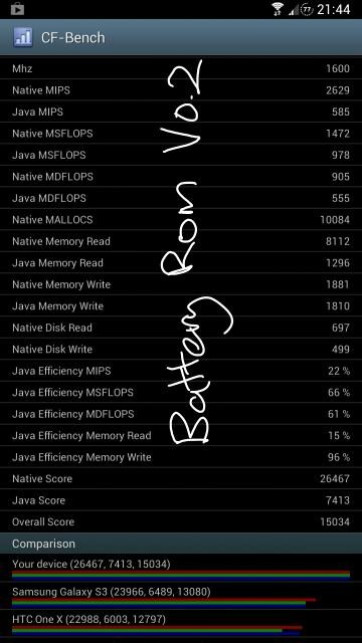 Ensure that your Note 2 smartphone is rooted with ClockworkMod Recovery (CWM) installed on it.
Keep your phone's USB cable handy to help connect the device to your computer.
Enable USB debugging mode by navigating to Settings > Application > Development and check the USB debugging option.
Verify that your phone battery is at least 85 percent charged to prevent unexpected device shutdown (due to battery drain) while installing the Android 4.1.2 Jelly Bean update on it.
How to Install Android 4.1.2 Battery Plus Jelly Bean ROM on Galaxy Note 2 N7100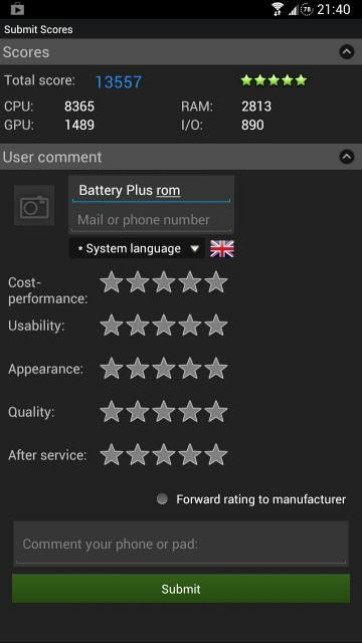 Step 1: Copy the Battery ROM v0.2 and the Patch 1 packages to your phone's internal SD card.
Step 2: Power off your phone and boot into ClockworkMod Recovery (CWM).
Step 3: To do so, press and hold down the Volume Up, Home, and Power buttons together until the phone boots into CWM Recovery.
NOTE: You can use the Volume keys to navigate and the Power button to select an item or option in recovery.
Step 4: Do a NANDroid backup of your existing ROM. To create a backup, click Backup and Restore and tap Backup.
Step 5: Tap Wipe data/Factory reset and confirm the action on next screen.
Step 6: Hit Wipe cache partition and confirm the action on next screen.
Step 7: Choose Advanced and click Wipe Dalvik cache. Wait for the process to finish.
Step 8: Tap Install ZIP from SD Card.
Step 9: Hit Choose ZIP from SD Card and navigate to the BatteryPlusRom_0.2v.zip file. Select the file and confirm the action on next screen to begin installing the ROM on your phone.
Step 10: After the ROM is installed, install the Patch 1 package similarly by repeating the steps 8 and 9.
Step 11: Once the patch is installed, click Go back and tap Reboot System Now. Now, your phone will reboot to the newly installed Battery Plus ROM.
Step 12: Using CWM Recovery, delete your phone's battery stats. To do so, click Advanced and choose Wipe Battery Stats. Fully charge your phone to verify the results with the ROM's added battery performance enhancement.
You have now successfully installed the Android 4.1.2 Battery Plus ROM on your Galaxy Note 2.
[Source: Android Authority]