The US may soon deploy modified MQ-9 Reaper drones to help protect friendly skies against rogue counties such as North Korea by tracking and monitoring missile launches.
That's according to comments made by David Alexander, the president of General Atomics Aeronautical Systems – a US military contractor that designs unnamed aerial vehicles (UAVs) including the Reaper range, as reported by Defense One this week (22 August).
"Let's just say that within the next few years, there [will be] lots of improvements in the tracking capability" he said during a press conference last week, the outlet relayed. "The accuracy in the early part of the boost phase that this provides is game-changing."
"If I say any more, I might get into trouble," he added.
His comments came after the conclusion of an exercise codenamed "Pacific Dragon" conducted by the US Navy, Japan Self Defense Force, and Republic of Korea Navy in June 2016. It showed that a pair of modified MQ-9 Reaper drones could track ballistic missile launches.
The exercise focused on "improving tactical and technical coordination among its participants, including the detection, tracking and reporting of ballistic targets," the US said at the time.
Now, a source familiar with the ongoing development of the drones told Defense One that the US Missile Defense Agency (MDA) is hoping to expand testing in the next few years in order to enhance laser tracking technology to Reapers that can better "keep tabs" on missiles.
Drones of the future
Alexander reportedly namechecked a drone called the Predator C, codenamed "Avenger", which could be adapted in the future to bolster "surveillance and targeting data" of North Korea, which recently ramped up tensions with America by threatening nuclear missile strikes.
The Predator C Avenger drone is described by General Atomics Aeronautical Systems as a long endurance, medium-to-high altitude Remotely Piloted Aircraft (RPA) which can be used for "wide-area surveillance" and "time-sensitive strike missions over land or sea".
The firm's website claims it "has much higher operational and transit speeds than current Predator-series aircraft, resulting in quick response and rapid repositioning". The Reapers, Alexander said, are currently too small for the latest tracking seniors to be equipped to them.
That's where the Avenger range could soon come in, he indicated.
In mid-August, the leader of North Korea, Kim Jong-un, withdrew his alleged plans to conduct a missile strike on Guam, a US Pacific territory that is home to approximately 162,000 people. At the time, he warned the Trump administration against using "reckless" provocations.
Trump, for his part, previously said during a press conference that North Korea "better get their act together or they're going to be in trouble like few nations ever have been in trouble in this world". In another seemingly off-the-cuff remark to US media, he promised "fire and fury".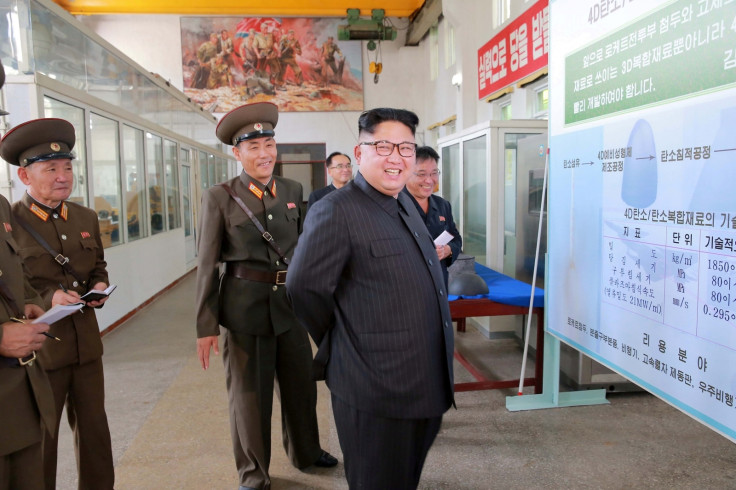 As tensions between the superpower and the rogue nation spiked, US defence secretary James Mattis said that his military would defend his country "from any attack, at any time and from any quarter". If the North fired a missile toward Guam he said the US would "take it out".
This week, on Tuesday 22 August, it emerged that Jong-un had reportedly ordered Pyongyang's scientists to boost production of rocket engines and warheads.