Real Madrid are believed to have launched a bid to sign Tottenham Hotspur winger Gareth Bale. The report, in Spanish newspaper Marca, suggests the La Liga champions have opened with £33m. However, the Mirror believes Spurs chairman Daniel Levy will not settle for anything less than £60m for the in-form Welsh international. The 23-year-old signed a four-year contract in the summer, which will strengthen the Premier League club's position.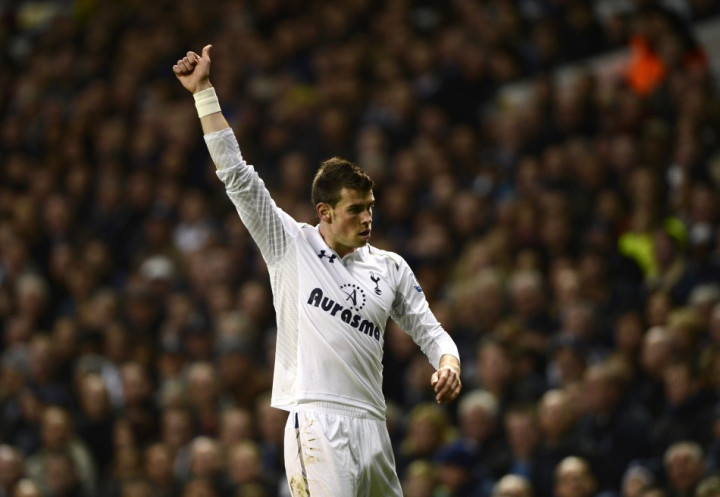 "Real are prepared to push very hard for Gareth and there are not too many better players in the world than him right now," the Mirror quoted a source as saying.
The report also suggests Madrid may look to bridge the divide by offering players in exchange, with versatile Portuguese internatinal Fabio Coentrao believed to be interesting White Hart Lane boss Andre Villas-Boas.
Bale has admitted an interest in moving abroad at some stage in his career and also that the lure of playing for either Madrid or their arch-rivals Barcelona, should the Catalans approach him, would be very hard to refuse. This suggests that if Madrid and Tottenham do come to a financial understanding, Bale will likely move to the Spanish capital. In addition, the prospect of playing in the Champions League is also something that interests the Welshman.
AVB has, as expected, denied any possibility of Bale leaving Tottenham, particularly mid-season.
Bale Denies Diving Allegations
Meanwhile, Bale has once again been accused of diving. The winger was booked in the weekend's match against Sunderland for diving but insists he was a victim of poor refereeing.
"It's the same thing every time - it's the third time this season I've been clipped. There is nothing I can do about it - the referees have to look a bit closer. If I get contact there it is a penalty or free kick. What do you expect me to do if I there is contact and I go over - hit my head on the floor? I am not going to stop going because it is a foul. People can say what they want, it doesn't bother me. It's a foul and I know it myself," Bale explained.