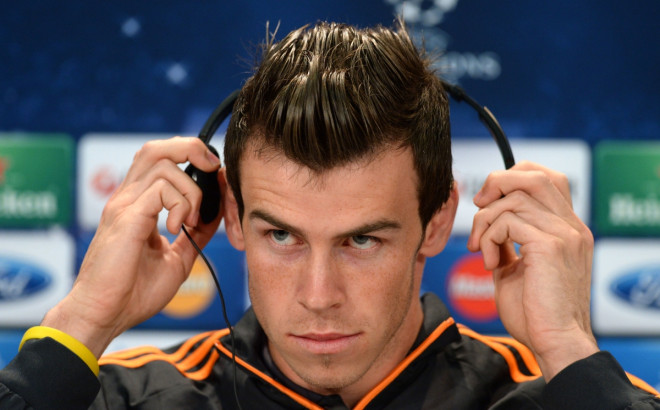 Gareth Bale has claimed that winning trophies in massive games was the reason behind his summer move from Tottenham to Real Madrid, after the Spanish giants thrashed holders Bayern Munich 4-0 to reach the Champions League final.
With Spurs struggling to compete with the Premier League's elite and failing to secure a spot in the Champions League last season, Bale forced his £91m move La Liga in the final days of the summer transfer window.
And in less than one year at the Santiago Bernabeu he has won a Copa del Rey Trophy against Barcelona and reached the first European final of his career.
"This is why I wanted to come to the biggest club in the world: to win trophies in massive games," Bale was quoted by Standar Sport.
"We are happy to be in the final but still have one game to go. Everybody put in 100 per cent - no matter who it was they put in a performance. We still haven't won it yet; we have a difficult game in the final whoever it may be. But I'm looking forward to it."
Carlo Ancelotti's side won 4-0 in Munich (5-0 on aggregate) with Bale creating Cristiano Ronaldo's first goal and receiving lavish praise from the Spanish reporters for his defensive commitment.
"It's a fantastic result for us. We've been working hard, got our tactics right, played well and deserved the win," Bale added.
"They always leave space on the counter-attack, which we like because we have quick players. We were able to exploit that."
A number of injuries during pre-season complicated the Welshman's adaptation to La Liga but his stunning goal in the recent Copa del Rey final was a turning point in his career at Real Madrid. He has finally captured Real hearts and Spanish supporters have even begun to believe he is worth £91m.