Tottenham defender Jan Vertonghen has confessed he is scared of losing Welsh winger Gareth Bale in the summer. The Belgian international feels the 23-year-old is unplayable when in full flight and is keen for the player to remain at White Hart Lane.
"I'm glad he's a part of our team," the former Ajax man said in a talkSPORT report, "I'm pleased I don't have to play against him, except when I represent Belgium! He's an amazing player, everybody can see that. I hope he stays next season as well."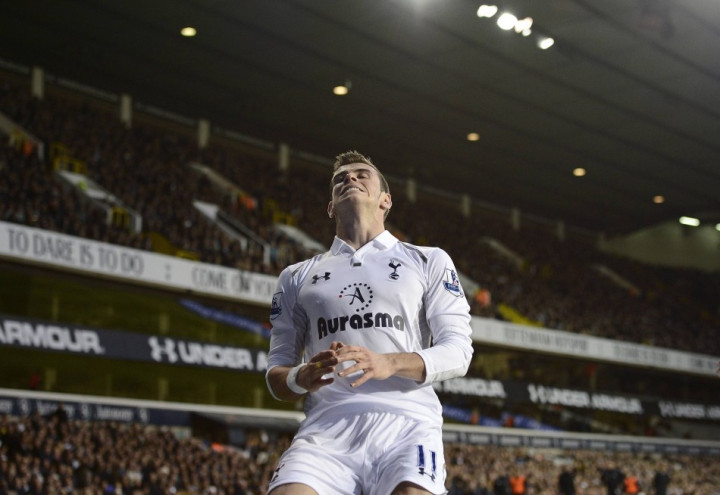 Bale has been in sensational goal scoring form in recent weeks and his brace against French club Olympique Lyon on Thursday evening is a good example of why Spanish champions Real Madrid will pay £38m to sign him this summer. The Welshman has now scored all of Spurs' goals in the last four games - six in total. He has 17 goals from 31 appearances in all competitions this season.
The winger's exploits have drawn considerable interest from Spanish giants Barcelona and Madrid, with Marca reporting in December that the capital club would open with a £33m bid. Fierce rivals Barcelona were also linked but the Mirror reported early in November that the Catalans would not pursue Bale too seriously, given they already had Spanish international Jordi Alba at left-back and the likes of Andres Iniesta, Pedro, Alexis Sanchez and David Villa up front, not to mention Lionel Messi.
January Signing on Bale
Meanwhile, Bale continues to draw praise, from within his own team as well. Spurs' January signing Lewis Holtby admitted he was in awe of his new team mate's talent and work ethic and cheekily suggested the English national team could use his talents.
"He keeps scoring for us week in, week out. He's a fantastic player. Unfortunately he doesn't play for England! I think he would be great for England," the German international explained, adding, "He's a hard worker, he's very physically strong, and mentally. He just loves the game and just gives his best all the time, that's what makes him so good."
"I've played with some very good players, you know, for instance Raul, or [Klaas-Jan] Huntelaar, but I think Gareth is one of the best, I think top three players that I've played with so far," the former Schalke 04 midfielder said.