Former Real Madrid and Liverpool midfielder Steve McManaman claims it would be hard for Tottenham star Gareth Bale to turn down an offer from the nine-time European champions. The Santiago Bernabeu club are keen on signing the Welsh international this summer, with Spanish newspaper Marca stating president Florentino Perez has made the 23-year-old a priority signing.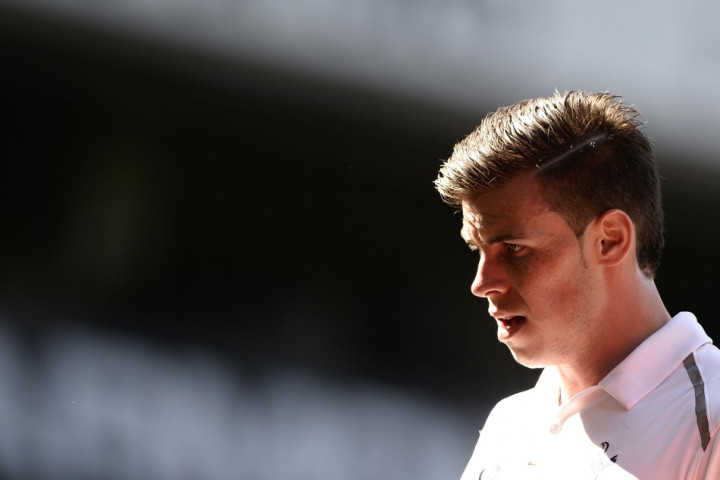 "If he ever has the opportunity to play for Real Madrid or Barcelona I would never say 'no' to them. I think sooner or later, whether it's this year or next year, he needs to be playing against the best people in the world. He needs to be testing himself against the best players in the world because he is arguably one of the best players in the world on current form," the 41-year-old explained.
McManaman joined Madrid in 1999, on a free transfer, and won two La Liga titles and two Champions League medals with the side. And his former club have been quite rightly impressed with Bale's performances for Spurs this season.
The Welshman has 26 goals and 10 assists from 45 games in all competitions this season and also walked away with all three major individual awards - PFA Player of the Year, PFA Young Player of the Year and Football Writers' Associations' Footballer of the Year - as well as Tottenham's Player of the Year.
And Madrid is not the only club tracking Bale. The Express believes Manchester United, Manchester City and Chelsea are all keen on the player. However, Spurs chairman Daniel Levy is understandably reluctant to lose Bale to a domestic rival.
Champions League is Critical
A major problem for Spurs this summer is that the side failed to qualify for the Champions League. And without participation in the continent's elite club competition, it is hard to hold on to players like Bale. Spurs' star has made no secret of his desire to play in the Champions League.
"Sooner rather than later he'll want to be playing in the Champions League and if Tottenham can't deliver that this year I think they're going to struggle to hold on to him," the former England international added.
Bale's agent, Jonathan Barnett, has admitted his client would be willing to open talks with Madrid, providing an arrangement was struck with his present club.
"It all depends on whether he's comfortable in London, whether he wants to play abroad and whether he fancies the challenge abroad. He's 23 at the moment, he's still very young and he's a new father - he has got time on his side," McManaman concluded.