Tottenham coach Andre Villas-Boas has confirmed the conditions to be met to retain Gareth Bale at White Hart Lane.
The 23-year-old Welsh international has been in phenomenal form this season, with 18 goals and four assists from 29 Premier League games. And this form has attracted interest from Spanish giants Real Madrid and German champions Bayern Munich. Domestic rivals Manchester United have also been linked with a shock bid for Spurs' ace.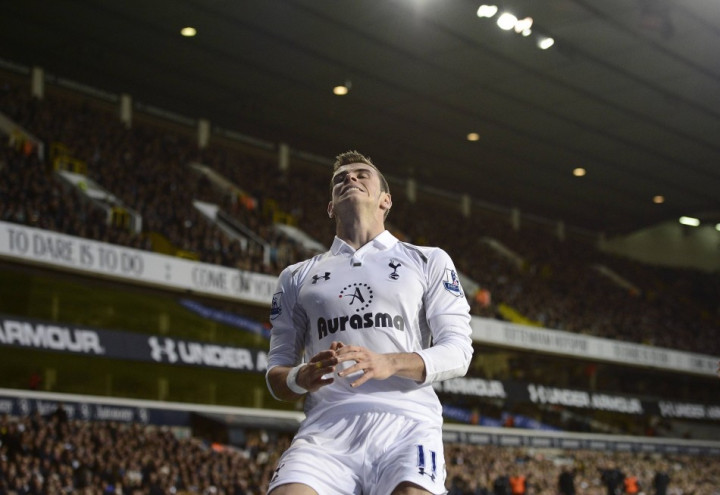 It was earlier speculated that qualifying for the Champions League next season would persuade Bale to remain in north London for at least one more season. AVB was quoted as admitting it would be difficult to retain the Southampton academy graduate if the club failed to enter the continent's biggest tournament.
And the ex-Chelsea boss has now revealed the club have promised to retain Bale... if he can guide them to a top four finish. Spurs are presently fifth but only two points behind rivals Arsenal in third and with a game in hand.
"I have been assured Gareth will stay if we make it into the Champions League. That's the information that I have from the club. The club are committed to keeping the best assets. That's the only way we can ensure we are in the top four every year. Gareth is part of that project bearing in mind he has been amazing this season. Hopefully, we can develop him to a greater extent," the Portuguese explained.
New Contract
Bale's present contract runs till 2016 but there were reports White Hart Lane officials were considering a new deal: to improve his wages. The Mail reported club chairman Daniel Levy would offer Bale a five-year £40m deal to remain.
PFA Praise
Meanwhile, AVB also spoke on Bale's progress on the field. The Welshman's explosive season has been rewarded with nominations to the PFA Player of the Year and PFA Young Player of the Year awards. The former was won by Dutchman Robin van Persie last year and the latter by Tottenham right-back Kyle Walker.
"Gareth has had major development this year. He has played in so many positions and has had such a big impact in those positions. We are happy he has been nominated but we would be even happier if he was to win. The whole team would celebrate because the team, in the end, helped him have this wonderful year," AVB said.