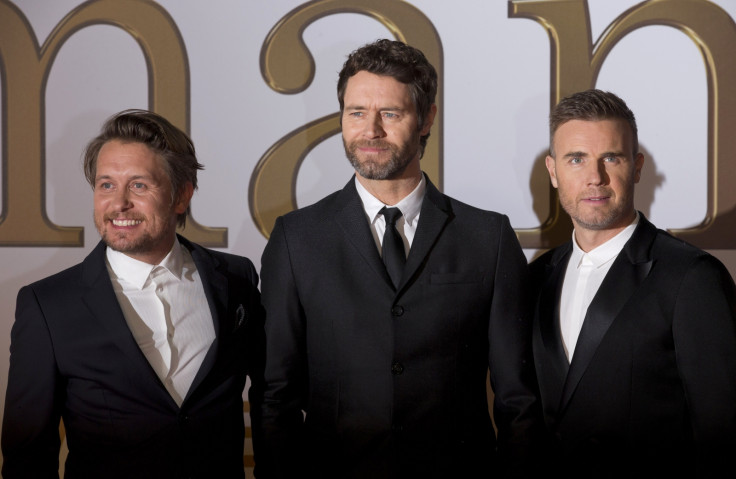 British pop band Take That have certainly done their bit for Children In Need this year. The Rule The World hitmakers were shocked to learn that a fan had paid £1.1m ($1.3m) for a private performance with all proceeds going towards the charity.
Orchestrated by BBC Radio 2 presenter Chris Evans, businesswoman Elaine Parker from London placed the staggering bid on 17 November after another fan doubled her earlier offer of £500,000. Parker, who earned her fortune after starting a pet insurance company, will now receive a private 45-minute performance from Take That members Gary Barlow, Mark Owen and Howard Donald.
Reacting to the news, Barlow, 45, said live on-air: "Oh my god. This is a charity we all love. It's going to be absolutely fantastic to come to whoever can bid the highest.
"We'll come and sing to you, have a drink with you, have selfies, see your friends, meet your mum and dad. Whatever you want us to do, we'll do it. Try and get rid of us. You'll be pushing us out the door by the end of it. The last time we did something like this was in 1991 for Jackie magazine."
Former Top Gear host Evans was just as shocked by Parker's generosity and said: "Elaine went up against this guy called Patrick from Guildford, and they got your lot up to half a million pounds. That was at about quarter past nine this morning, and Elaine – she's been with us all the way, she was not taking no for an answer, and she'd budgeted half a million pounds. And then out of nowhere we got a bid for £1m. And then Elaine came back on and she's bid £1.1m, and that's what she's raised this morning. £1.1m. Thank you so much Gary Barlow."
Barlow is no stranger to the charity having previously organised the Children In Need Rocks concerts. Take That are preparing to release their new album Wonderland, which is expected to arrive in March 2017. It will be the band's first set of new material since member Jason Orange quit in 2014 and former Take That star Robbie Williams has confirmed he is not part of the group's next chapter.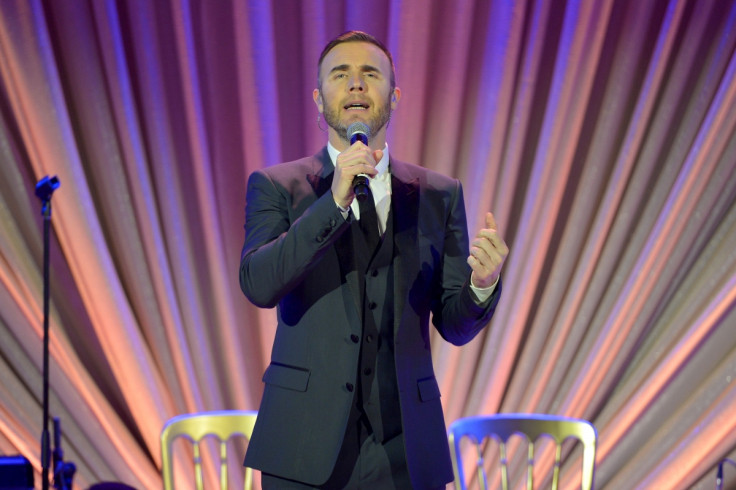 Take That will also embark on a tour to support Wonderwall with dates scheduled for Newcastle, Glasgow, Dublin, Birmingham and London throughout May and June. Tickets are available to purchase through Ticketmaster.co.uk.
Children In Need will stage its annual telethon on Friday 18 November with appearances from Fantastic Beasts And Where To Find Them star Eddie Redmayne, the cast of EastEnders and a Strictly Come Dancing special.