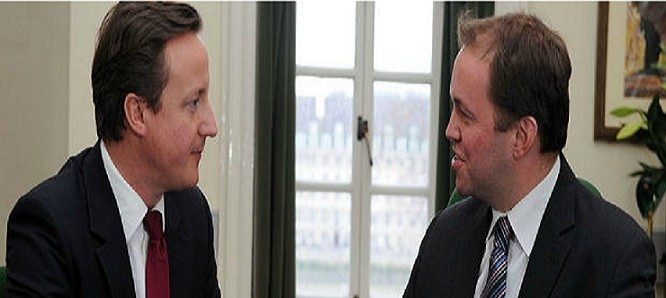 Prime Minister David Cameron was spared a ministerial headache by a Tory MP who had threatened to quit if hacker Gary McKinnon was sent to the USA to face trial.
David Burrowes announced publicly that he would walk out of his parliamentary private secretary (PPS) post, unless the government refused American demands for McKinnon to be handed over to them.
McKinnon, 46, who lives in the part of London Burrowes represents as an MP, accessed US government websites on his computer more than 10 years ago. Prosecutors accused him of the biggest military hack in history.
But today, home secretary Theresa May refused to put McKinnon on a plane to face trial abroad. She ruled he might kill himself if extradited to America.
Burrowes hailed the decision a "victory for common sense," adding: "I did indicate that I would resign my position in government as a ministerial aide if Gary was extradited because I wished to put my constituent's interests first.
"Now that promises have been kept and Gary's life saved I look forward to continuing my work in government.
"I am delighted that the Home Secretary has made the right and compassionate decision to stop the extradition of my constituent. It was the right decision because all the psychiatrists agreed that Gary would take his life if he was extradited to the US.
"It was also right because of the promises made by the Prime Minister and other ministers before the election. We have delivered on the promise to Gary Mckinnon which is a victory for him, his indefatigable campaigning mother Janis Sharp and the huge support from the public.
"It is a victory for common sense. After 10 long years Gary can at last get his life back."
A PPS post is the first rung on the ministerial ladder. Burrowes currently serves environment secretary Owen Paterson in this capacity.
If convicted in America, McKinnon could have faced up to 60 years in prison.