Gary Neville Urges Manchester United To Forget About Louis van Gaal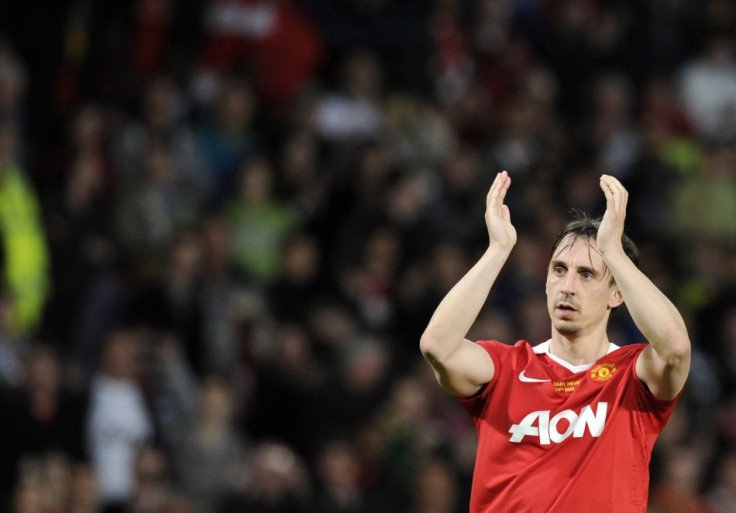 Manchester United legend Gary Neville has claimed that the Premier League giants should appoint a British manager rather than Louis Van Gaal and has backed his former teammate Ryan Giggs to keep the job after the end of the season.
Giggs was placed in charge at Old Trafford as an interim manager for the remaining four games of the season following David Moyes' dismissal last week.
However, he is expected to be replaced by Holland national team coach Louis van Gaal after De Telegraaf recently suggested he already has a verbal agreement in place to succeed the Scot in Manchester.
But Neville has questioned Van Gaal's potential appointment, pointing out that the 62-year-old has never worked in the Premier League.
"There's the idea that Ryan hasn't got experience but he knows the club and there's the idea that Van Gaal has massive experience, but doesn't know the Premier League," Neville was quoted by Sky Sports.
"At the end of the day the owners will do what they want to do. I suppose in some ways they want an experienced hand, but I personally would like to see a British manager be appointed because Manchester United have always appointed British managers.
I would have liked to have seen Ryan have two or three games. He started well on Saturday, so let him have two or three more games to see whether he settles into the position and whether he can bed in and be given that role."
Neville believes that Giggs can indeed follow in the footsteps of other young inexperienced managers liker Pep Guardiola or Diego Simeone.
"There's no hard and fast rule in appointing managers nowadays. You see some managers go in who have little experience - Diego Simeone, Pep Guardiola or Kenny Dalglish all those years ago," he added.
"Then there's the idea of managers who have one or two good seasons like Jose Mourinho. It worked for Chelsea and then Andre Villas-Boas didn't. You've seen different examples of how sometimes it works and sometimes it doesn't work.
"There is no hard and fast rule and until you appoint someone you haven't got a clue whether it's going to work or not. From that point of view, people say Ryan's got no experience but then is Van Gaal going to work? We don't know."
© Copyright IBTimes 2023. All rights reserved.