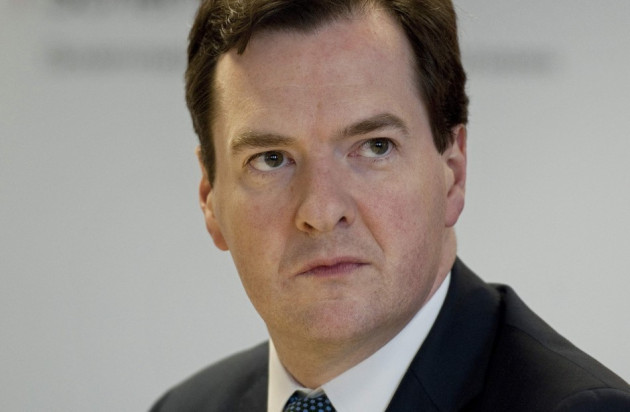 George Osborne's 'principled' support of gay marriage was remarkably political, but pro-marriage campaigners warned the Chancellor risks losing support at polls, not gaining it.
Osborne went on the record by writing in The Times that he "strongly supports on principle" gay marriage. Insisting he was "proud" to part of a government pushing through parliament a gay marriage Bill, the Chancellor claimed opposing gay marriage was politically high-risk.
He claimed the Republicans lost "swathes of voters who were on their side of the economic argument" because of their position on social issues.
"It is astonishing that Mr Romney won the election among men by a clear-cut margin of 7%; but it was Mr Obama's 11% lead among women that won it for the President, even though many of those that voted Democrat thought Mr Romney would manage the economy better," said the Chancellor.
"President Obama's high-profile endorsement of equal marriage for gay couples also enthused younger voters. But polls found that a majority of all Americans supported him on the issue and voted for it in all four states that held ballots."
Osborne summoned Margaret Thatcher for liberal ideological underpinning. "Successful political parties reflect the modern societies they aspire to lead. As Margaret Thatcher said in the first sentence of her introduction to the 1979 Conservative Election manifesto: 'The heart of politics is not political theory, it is people and how they want to live their lives'."
But the thrust of Osborne's message was more easy to discern than any principles. It was that the government cannot afford to jeopardise its electoral chances in 2015 by alienating voters.
That was labelled a "gross distortion" by campaign group, Coalition for Marriage (CfM). It wants to keep the current definition of marriage as between a man and a woman. Osborne had got his US insights muddled, a spokesman told IBTimes.
"Osborne says it's what helped Obama win the US election which is a gross distortion of the polling data. He's comparing the Tory position with the Obama position in the US," said CfM.
"But there are a whole range of differences. Obama won with voters, but the Hispanic vote is socially conservative and was voting against Romney's immigration policy.
"There is no evidence that opening up marriage to all boosts it. In Spain they changed the rules and the marriage rate has fallen. Obviously this is very new and we cannot say for sure it's a cause, but the government should not be saying they have evidence on this, as it does not exist.
"There's also an issue about when you move away from the strict idea of marriage, then you open the door for changing it a second time and then a third time."
Polling by Comres carried out over the past 12 months found the Tory party risked losing Christian voters with its stance on gay marriage. Meanwhile, gay people were divided on the issue.