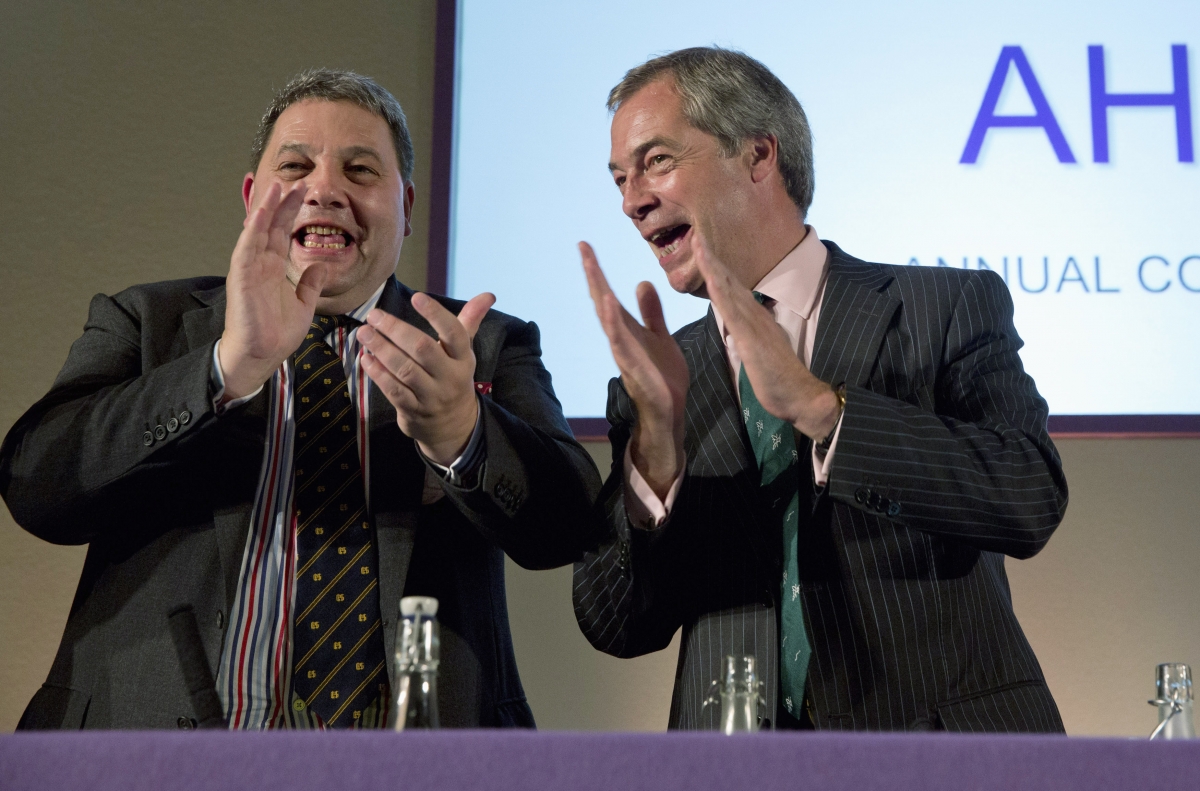 A newly-elected gay Ukip MEP has stoked controversy by condemning gay marriage, less than a week into his new job.
David Coburn is facing criticism after he suggested the successful campaign for equal marriage rights for homosexuals was nothing more than "picking a fight" with religion.
Coburn is Scotland's first-ever Ukip MEP and the second openly gay Brussels politician for the anti-EU party.
Speaking out against gay marriage, Coburn, said: "I think it does the gay community no good whatever to cross the street to pick a fight with people of faith."
Ukip opposes gay marriage on principle.
Coburn's stance was condemned as a "counsel of despair" by the head of a gay rights group in Scotland.
Accusing campaigners of a "lack of toleration" for the institution of marriage as traditionally understood, Coburn said: "We have for so long been persecuted ourselves that it seems like performing an unnecessary victory roll over a defeated enemy to demand that our perfectly satisfactory arrangements should be called marriage.
"This shows a lack of toleration towards others who look on marriage as a holy sacrament between man and woman."
But there were few signs of solidarity from the gay community in response to his remarks, with Coburn accused of being blind to "logic and evidence."
That was according to the director of Scottish group, the Equality Network. Director Tim Hopkins said: "Newly elected MEP David Coburn's claim that 'gay marriage breeds homophobia' is a complete inversion of logic and of the evidence.
"There is every reason to suppose that, as has been the experience in other countries, public support for equal marriage will rise further over the decade following the introduction of the new law at the end of this year.
"The idea that one combats prejudice against a minority by denying that minority equal legal rights, in the hope that people will then 'tolerate' them and leave them alone, is a counsel of despair."
A Bill to legalise gay marriage in Scotland is set to become law, after being passed in February.
Coburn become an MEP amid a strong surge in support for Ukip in Scotland, which saw it win 10.4% of the vote - the biggest increase in share among all parties.