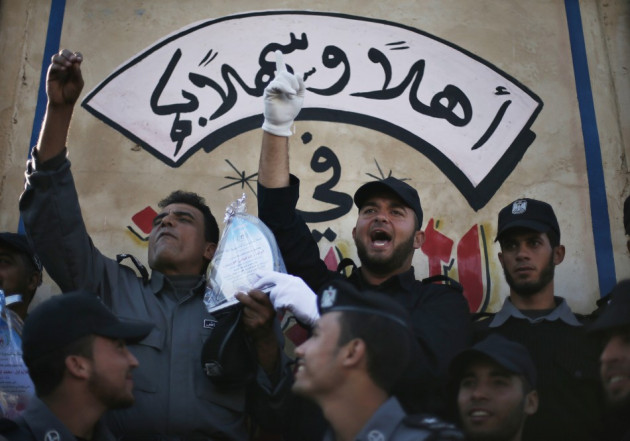 Palestinian militants in Gaza deliberately targeted civilians in highly populated areas in Israel during Operation Pillars of Defence waged by Tel Aviv against Hamas in November, a New York-based human rights group said. Hamas "violated the laws of war", said the group.
Citing Israeli army figures and quoting witnesses in Gaza, Human Rights Watch said that Hamas, as the ruling authority in the Palestinian territory, should stop "unlawful attacks and punish those responsible" for war crimes.
Israeli Defence Forces (IDF) reported that more than 1,500 rockets were launched from the Gaza Strip at Israel between 14 and 21 November. Some reached the diplomatic and commercial capital Tel Aviv and others fell on the outskirts of Jerusalem.
"Palestinian armed groups made clear in their statements that harming civilians was their aim," Sarah Whitson, Middle East director at Human Rights Watch, said.
"There is simply no legal justification for launching rockets at populated areas."
HRW also stressed that militants "repeatedly fired rockets from densely populated areas, near homes, businesses, and a hotel, unnecessarily placing civilians in the vicinity at grave risk from Israeli counter-fire".
The organisation rejected claims by the Islamic Jihad and Popular Resistance committee, who represent the armed wing of Hamas, that the rocket attacks were a rightful revenge against Israeli attacks that killed civilians in Gaza.
"The laws of war prohibit reprisal attacks against civilians, regardless of unlawful attacks by the other side," it said.
"Statements by armed groups that they deliberately targeted an Israeli city or Israeli civilians are demonstrating their intent to commit war crimes."
Hamas slammed the report as one-sided towards Israel.
"This report is biased because it equates a nuclear-armed country using all means of aggression against civilians and a people subject to the occupation who are defending themselves against Israeli violations of international accords amid the silence of the international community," Sami Abu Zuhri, Hamas spokesman, said.