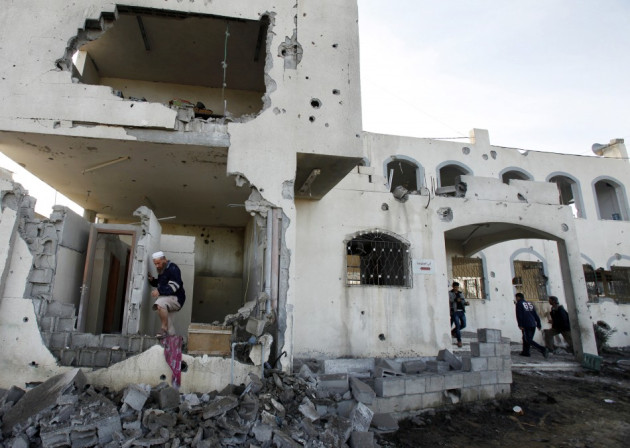 The fragile ceasefire negotiated for Egypt's prime minister Hisham Qandil's visit to Gaza has collapsed, as both sides reportedly continued shelling each other.
Israel Defence Forces (IDF) said 50 rockets were fired from Gaza into the South of Israel in two hours after Qandil arrived.
"Hamas does not respect the Egyptian PM's visit to Gaza and violates the temporary ceasefire that Israel agreed to during the visit," tweeted Israeli Prime Minister Benjamin Netanyahu's spokesman Ofir Gendelman.
Israeli air forces reportedly retaliated by targeting the house of Hamas's commander for southern Gaza, Mohammed Abu Sahamala, al-Arabiya reported.
Two people, including one child were killed in the strike and their bodies were reportedly taken to the Hospital in Gaza City that Qandil was visiting.
"BBC Arabic team was in hospital with the Egyptian PM when two more bodies were brought in including 2-year-old boy from airstrike during his trip," BBC correspondent Paul Danahar tweeted.
Israel denied the airstrike took place during Qandil's visit.
Prime Minister Benjamin Netanyahu had agreed a ceasefire for Qandil's visit on the basis that no rockets were to be launched from Gaza as well.
Qandil was in Gaza for a three-hour visit in support of Palestinians and Hamas militants against what he and Egyptian president Mohammed Morsi branded an "aggression" from Israel.
"The Israelis must understand that we do not accept this aggression, which could lead to instability in the region," Egyptian President Mohammed Morsi said.
"What I am witnessing in Gaza is a disaster and I can't keep quiet. The Israel aggression must stop," Qandil said during his visit according to BBC Danahar.