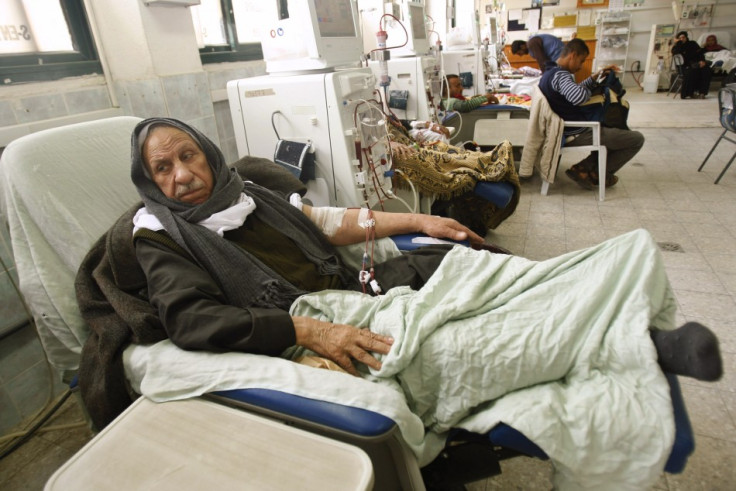 Gaza hospitals are running out of medicine and supplies after months of unanswered calls for help.
Dr Munir al-Barsh, director general of the pharmaceutical department at Gaza's ministry of health, confirmed that a lot of supplies have run out completely, including bandages, syringes and plaster for casts, as well as 186 types of medicine.
Ashraf al-Qafer, director of public relations and information at the health ministry, had warned in March that the scarcity of medical supplies had reached crisis point.
He said hospitals were in dire need of "infant incubators, dialysis machines, cardiac catheterisation units and medicine".
The intensive care units at hospitals have been particularly affected by the shortage, prompting fears that patients will be unable to receive the treatment or surgery that they so desperately need.
Barsh blamed the Palestinian Authority in Ramallah for not sending Gaza's share of medical supplies and equipment, which accounts for about 40 percent of the World Bank's aid to Gaza and the West Bank.
The health ministry in Gaza had announced a state of emergency over the medical crisis over a year ago, but little has changed since then.
Medical care in Gaza has been in decline for years and many types of specialised treatment are unavailable to Palestinians.
According to figures from the World Health Organization, in January 2008 there was a 19 percent shortage of medicine, including antibiotics for children and drugs for cancer patients. The organisation warned that 31 percent of vital medical equipment was also lacking.
Israel's blockade of the coastal enclave since 2007 has also made access to medical care in hospitals outside Gaza more difficult.
People with medical conditions that cannot be treated in Gaza have been required to apply for permits to leave the territory to receive treatment in either foreign hospitals or Palestinian hospitals in the West Bank.
Rights organisations like Amnesty International have warned: "The Israeli authorities frequently delay or refuse these permits; some Gazans have died while waiting to obtain permits to leave the territory for medical treatment elsewhere. World Health Organization trucks of medical equipment bound for Gazan hospitals have repeatedly been turned away, without explanation, by Israeli border officials."
Frequent fuel shortages also further hinder the quality of medical services, reducing the availability of ambulances for medical emergencies.
Many Gazans are additionally in need of access to safe drinking water.